Annual Report - #HaywardForward
#HaywardForward is a new public information project of the City Hayward. It is the place, channel and social media hashtag at and through which we report on and share news and progress we are making as a City and Community.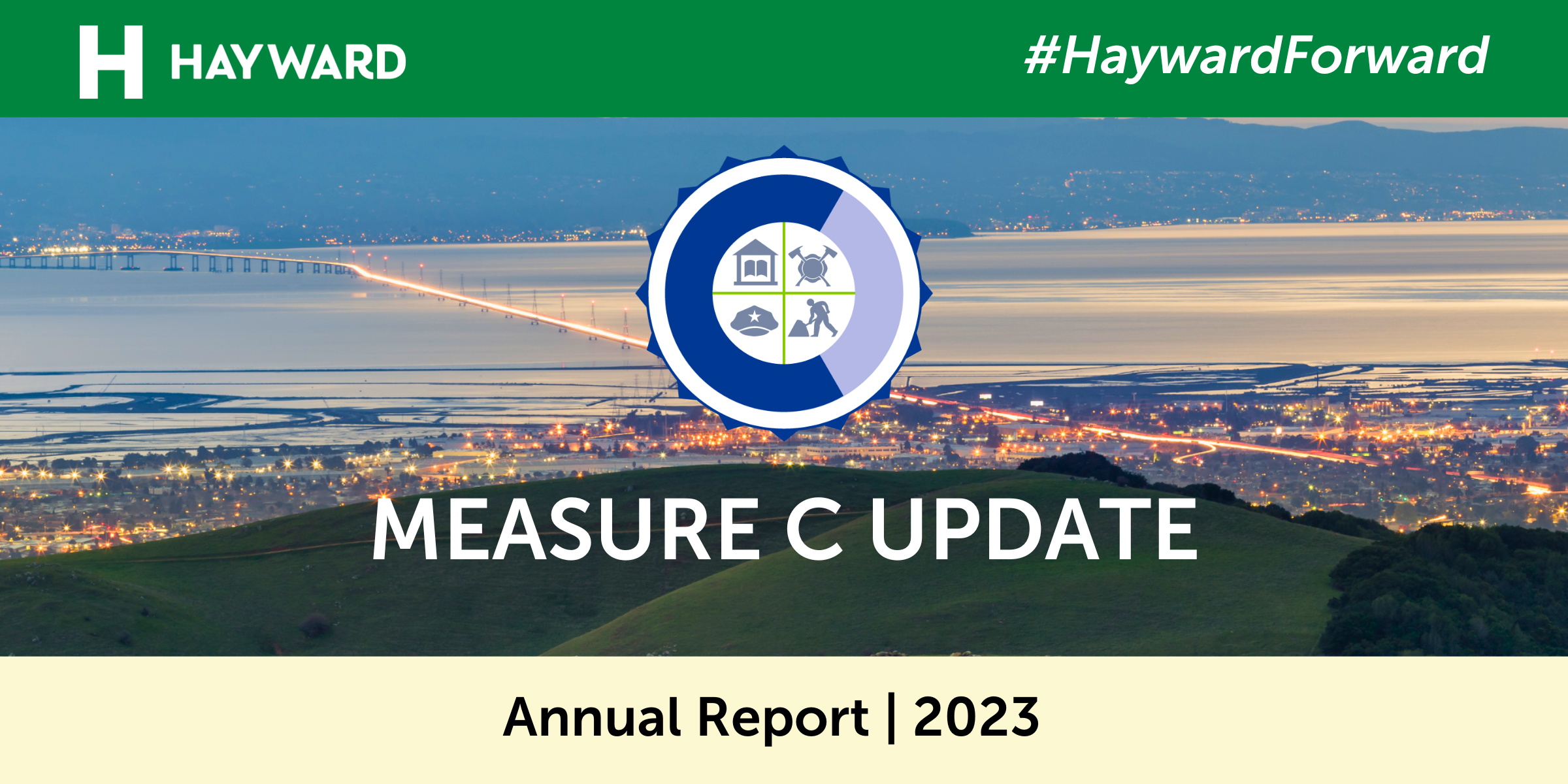 City Manager's Message:
Dear Residents, 
Next June will mark 10 years since Hayward voters passed the Measure C half-cent sales tax to enhance public safety and maintenance, improve roadways, seismically protect and update fire and emergency response facilities, and build a new downtown library.
As we approach that 10-year mark, we want to provide a status report on what has been accomplished and share with you some current projects and future needs.
Undoubtedly, the beautiful new 21st Century Library and Community Learning Center and adjacent Heritage Plaza are the most visible examples of what's been produced through Measure C—but there is so much more.  We retrofitted five fire stations, built a new fire and rescue training center in partnership with Chabot College, and built a new Fire Station #6. We resurfaced a record number of streets.  We also increased City maintenance staffing, enhanced homelessness-response resources, and added police officer and 9-1-1 dispatch positions to help improve response time and safety.
With this status report, we also want to kick off a process of community engagement and listening to understand your priorities for Measure C going forward—and begin discussion about a potential extension of the 20-year Measure C sales tax beyond its scheduled 2034 sunset date.
We look forward to your feedback.  If you have questions or comments, you can contact me at Kelly.McAdoo@hayward-ca.gov or Hayward Public Information Officer Chuck Finnie at Chuck.Finnie@hayward-ca.gov.
Kelly McAdoo

City Manager

Mark Salinas, MAYOR

Angela Andrews, MAYOR PRO TEM

Ray Bonilla Jr., COUNCILMEMBER

Dan Goldstein, COUNCILMEMBER

Julie Roche, COUNCILMEMBER

George Syrop, COUNCILMEMBER

Francisco Zermeño, COUNCILMEMBER

 

YOU CAN EMAIL THE MAYOR AND CITY COUNCIL AT