City Council
The City Council is responsible for the legislative function of the City, such as reviewing public policies and adopting policies responsive to the community. All of the council members serve at large, which means that each member represents the entire city.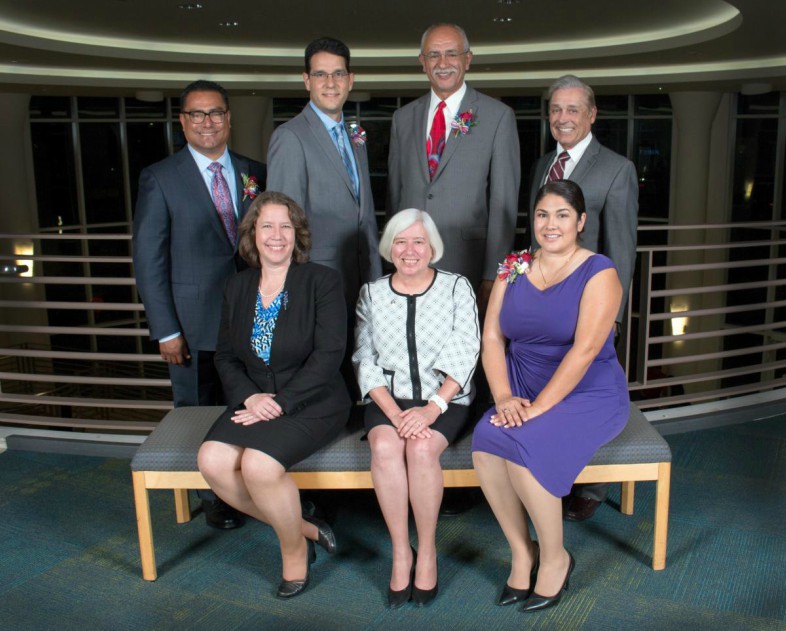 If you would like to reach all of the members of the City Council at once, please use this email link: Mayor and City Council.
City Council Members are elected officers identified in Government Code Section 87200 and file statements of economic interests with the City Clerk's office. Copies of the statements of economic interests filed by the above elected officers may be obtained by visiting the offices of the Fair Political Practices Commission (FPPC) or the City Clerk.
The physical address of the FPPC is:
428 J Street
Suite 620
Sacramento, California 95814
The physical address of the City Clerk's office is:
777 B Street
Hayward, California 94541
The statements of economic interests for some state and local government agency elected officers may be available in electronic format on the FPPC's website at www.fppc.ca.gov.
State of the City
On Thursday, June 22, 2017, Mayor Halliday gave the State of the City address at the Chamber of Commerce State of the City Luncheon. Below is the video presentation that accompanied the address.