Economic Development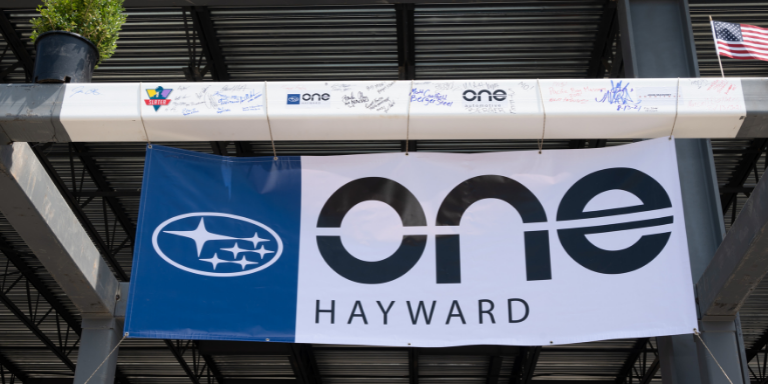 New Life for KMART Site—On May 13, the Planning Commission approved a 100-percent commercial redevelopment to complement new residential communities rising along Mission Boulevard.  Opening in 2023, the project at 26231 Mission Blvd. will include a Sprouts grocery, In-N-Out Burger and Raising Cane's Chicken—with two additional major stores and six small tenants to be announced.
Subaru Coming to Auto Row—A topping off ceremony was held Aug. 14 as construction of a new, 57,000-square-foot Subaru dealership nears completion.  The dealership at 25000 Mission Blvd. will be the first in Northern California to incorporate the carmaker's new branding and will include a full range of maintenance services.
Thriving Tech and Innovation Corridor—Redevelopment of the former Gillig bus factory with over 352,000 square feet of new modern industrial space is just one of many exciting projects in the City's westside industrial crescent.  Over the past year, Biotech, life sciences and food production companies joined and invested anew in Hayward bringing in more than $465 million in new investment.
Small Business Support—Hayward was one of the first cities in the country to launch a pandemic grant program to sustain local businesses.  That support will continue with $2 million in ARPA Economic Relief funds to be deployed to support local business and the Hayward workforce over the next three years.