City Manager's Message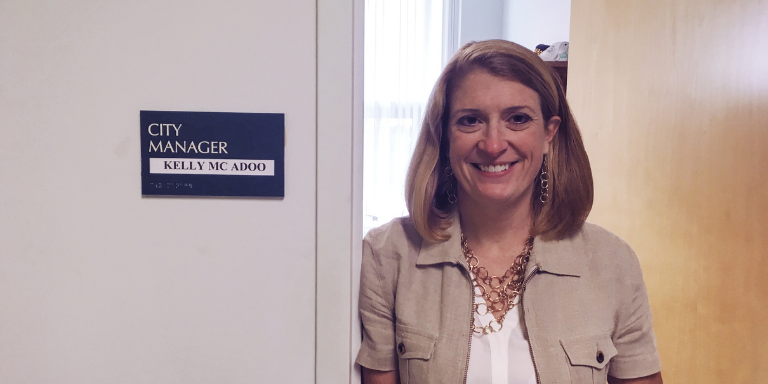 Dear Residents,
The cover of last year's Annual Report mailer featured Hayward Sustainability Specialist Nicole Grucky flashing the heart sign at our weekly COVID-19 food distribution site.  It reflected the spirit of our extraordinary City of Hayward pandemic relief effort and the resilience of the Hayward community.
This year's cover image is from our Together for Hayward Downtown Grand Re-Opening Celebration that took place July 10.  On the back is a schematic of the future home of a new South Hayward youth and family center called The Stack Center.
We've gone through a lot over the past year, and we still have a long way to go.  So, the theme of this year's Annual Report is reemergence and recovery—with the focus being our City Council-approved strategies to sustain our reemergence and recovery.
Inside, we detail the deployment plan for $38 million in American Rescue Plan Act dollars and our new Let's House Hayward homelessness-reduction strategic plan.  We highlight new housing construction—and a push to create a new housing-for-all strategy in the form of an updated City of Hayward General Plan Housing Element.
You also can read about new economic activity, new recognition of Hayward's environmental leadership and new public safety innovations that grew out of last year's community conversations about policing and public safety in Hayward.
If you have comments or questions or want to learn more, visit www.hayward-ca.gov/forward on the City of Hayward website, or contact me at Kelly.McAdoo@hayward-ca.gov or Public Information Officer Chuck Finnie at Chuck.Finnie@hayward-ca.gov.
Kelly McAdoo

City Manager

Barbara Halliday, MAYOR

Aisha Wahab, MAYOR PRO TEM

Angela Andrews, COUNCILMEMBER

Sara Lamnin, COUNCILMEMBER

Elisa Márquez, COUNCILMEMBER

Mark Salinas, COUNCILMEMBER

Francisco Zermeño, COUNCILMEMBER

 

YOU CAN EMAIL THE MAYOR AND CITY COUNCIL AT