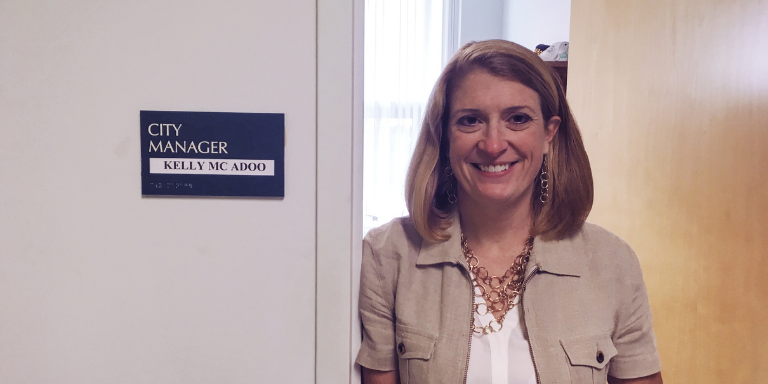 Dear Residents,
Most every organization has a mission, a vision statement of what accomplishing the mission looks like, and a strategic plan for getting there. Your Hayward city government is no different.
At the City of Hayward, our strategic plan is called the Strategic Roadmap. It was developed and first adopted by the City Council in January 2020. During the COVID-19 pandemic, we dipped back in and updated the plan to incorporate new needs and challenges.
Above all else, the Strategic Roadmap guides budgeting, policy making, and allocation of staff resources  in furtherance of six Strategic Priorities.
Those priorities are: Enhancing Community Safety and Quality of Life; Preserving, Protecting and Producing Housing for All; Growing the Economy; Investing in Infrastructure; Confronting Climate Crisis and Championing Environmental Justice; and Strengthening Organizational Health.
Inside this year's edition of our Annual Report mailer, you will find a graphic depiction of our Strategic Priorities in the shape of a wheel, and examples of programs, projects, and initiatives through which we ents or questions about the Roadmap, or would like to learn more about the contents of this or prior year Annual Report mailers, visit www.hayward-ca.gov/forward on the City of Hayward
website, or contact me at Kelly.McAdoo@hayward-ca.gov or Hayward Public Information Officer Chuck Finnie at Chuck.Finnie@hayward-ca.gov.
Kelly McAdoo

City Manager

Barbara Halliday, MAYOR

Sara Lamnin, MAYOR PRO TEM

Angela Andrews, COUNCILMEMBER

Elisa Márquez, COUNCILMEMBER

Mark Salinas, COUNCILMEMBER

Aisha Wahab, COUNCILMEMBER

Francisco Zermeño, COUNCILMEMBER

 

YOU CAN EMAIL THE MAYOR AND CITY COUNCIL AT