City Manager's Message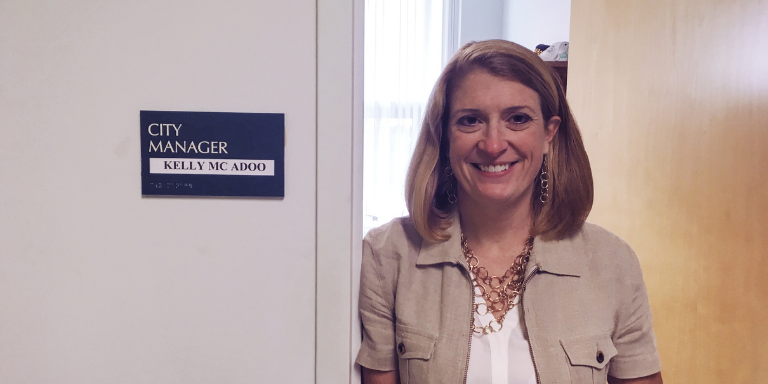 Dear Residents,
2020 has been a year like no other.  The COVID-19 pandemic has taken at least 76 lives in Hayward.  It has taken livelihoods, too.  Ways of life, expectations and aspirations have been upset or put on hold.
Other developments have brought additional challenges and contributed to individual, household and community concern—from the murder of George Floyd in Minneapolis to wildfires across our state.
It is with all of this in mind that we have prepared this third annual #HaywardForward Annual Report with a focus on our COVID-19 response as well as on steps we are taking to sustain primary municipal services through this public health emergency.
One example of this is our No-Contact Food Distribution program staffed by City and community volunteers—including Nicole Grucky, a Sustainability Specialist in our Environmental Services Division, who is pictured on the cover of this brochure.
We also have included information about how your City government is responding to the national and local discourse on racial equity and policing.  Lastly, we have added an update on your investments in enhanced fire and paramedic response through the Measure C half-cent sales tax passed in June 2014.
All of this work and more is being carried out under the leadership of our Mayor and City Council members—and we take seriously our responsibility to keep you informed about it.  This brochure is one way we do this.  To learn more, visit www.hayward-ca.gov/forward, sign-up for our e-newsletter, The Stack, at www.hayward-ca.gov/the-stack, or contact Public Information Officer Chuck Finnie at Chuck.Finnie@hayward-ca.gov.
Kelly McAdoo

City Manager

Barbara Halliday, MAYOR

Sara Lamnin, COUNCILMEMBER

Elisa Márquez, COUNCILMEMBER

Al Mendall, COUNCILMEMBER

Mark Salinas, COUNCILMEMBER

Aisha Wahab, COUNCILMEMBER

Francisco Zermeño, COUNCILMEMBER