COVID-19 Economic Support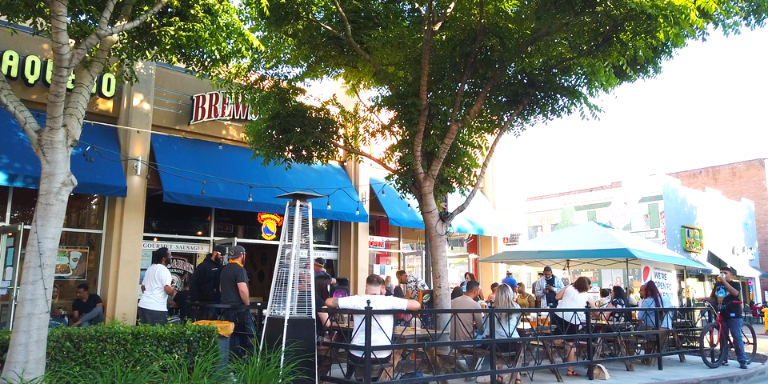 Implemented emergency moratoriums on residential and commercial evictions—and a corresponding residential rent stipend program—to protect residents and businesses from being forced from their homes and locations due to COVID-19 hardship.
Issued $5000 small business resiliency grants to 76 local businesses, and provided expedited permitting and street closure events to support outdoor dining and shopping as Alameda County Department of Health shelter-in-place rules allowed.
Formed the Hayward Community Relief Fund to raise donations to provide financial assistance to our economically most vulnerable residents who could not qualify for unemployment and related government programs.
Together for Downtown Hayward: Outdoor Dining Event
Saturdays, through the end of August, the City of Hayward in partnership with the Downtown Hayward Improvement Association closed down B Street to through traffic from Foothill Boulevard to Watkins Street and Main Street from A Street to C Street from 2 PM to 10 PM to allow downtown restaurants to expand their outdoor dining space onto the sidewalks and adjacent street areas in compliance with Alameda County social distancing requirements.