Hayward to Consider Restricting Single-Use Food Ware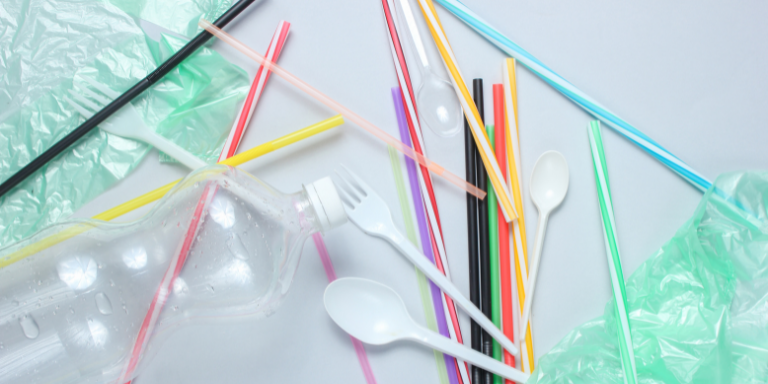 To mitigate pollution and waste in Hayward, the City is considering adopting an ordinance that would restrict single-use food ware. Although state laws like AB1884 and AB1276 require straws and many other food accessory items be offered only by request, Hayward is looking to potentially adopt an ordinance that will take this a step further.
The ordinance could include several measures recommended by the Alameda County Waste Management Authority (aka StopWaste) to restrict single-use disposable food ware and packaging, including banning single-use food ware from indoor dining, assessing a charge on certain problematic items, and banning single-use water bottles from events. The primary objective of the ordinance is to reduce the demand for certain problematic, single-use food ware items that often end up as litter or in the landfill.
Plastic forks, straws, take-out containers, and other single-use disposable items deplete natural resources, contribute to plastic pollution, and make up the majority of street litter in the Bay Area. Additionally, single-use food ware comprises almost 25% of all waste produced in California.
In addition to Hayward, several other Alameda County jurisdictions are considering adopting policies to reduce single-use food ware and packaging items, including Albany, Livermore, Oakland, Pleasanton, San Leandro, and Union City.
The City will be seeking feedback from the community in the coming months to incorporate the community's priorities and mitigate concerns.