Test drive an induction cooktop for free through East Bay Community Energy's Induction Cooktop Lending Program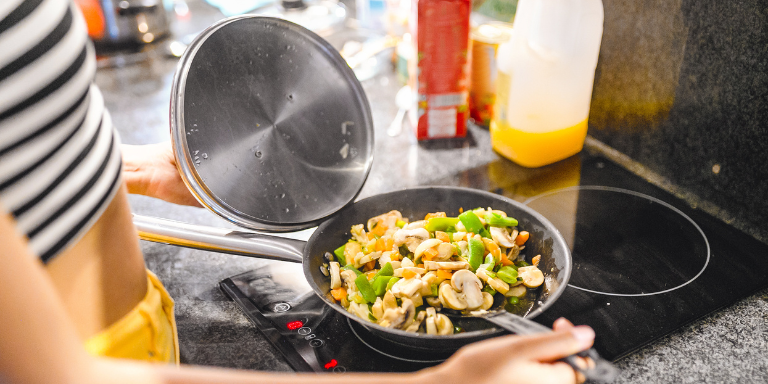 Are you interested in trying out induction cooking? The City of Hayward has partnered with East Bay Community Energy (EBCE) and Acterra to expand their induction cooktop lending program with a new location to borrow kits from Hayward City Hall. Through the Induction Cooktop Lending Program, you can sign up to borrow a cooktop kit for up to a month. 
Borrowers can sign up with EBCE to be placed on a waiting list, and will then be notified by Acterra and EBCE when it is their turn to pick up a cooktop at City Hall (777 B Street). Once notified, you will have one week to pick up your kit, and three more weeks to try it out before returning the kit. 
The kit includes a Winco plug-in induction cooktop, which requires a normal 110V outlet and draws up to 1800W. It also includes a pan – either a saute pan or a flat-bottom wok, depending on which kit type you choose. Finally, there's an envelope of materials provided by EBCE for you to keep, including cooktop instructions, magnets for testing pans, and three delicious recipe cards. 
This program is completely free but will require a signed waiver upon pick up of your kit. Try out this safer, more efficient technology for yourself and reduce fossil fuel use and air pollution in your home! If you end up loving the induction cooktop technology, there are rebates available when you replace an existing gas stove with an induction cooktop or range.