Below-market-rate price Mission Boulevard condos for sale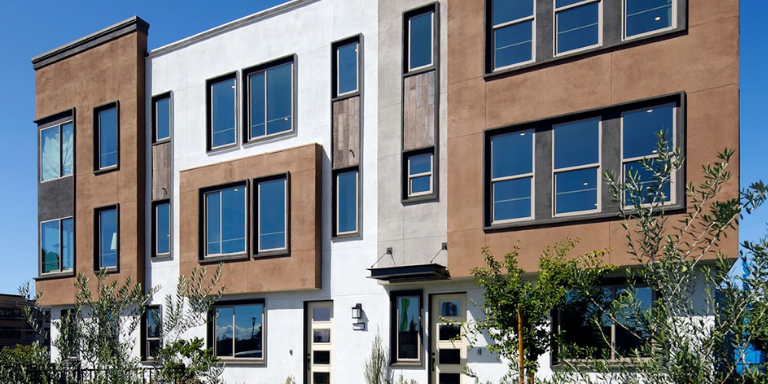 Seven newly constructed below-market-rate priced Mission Boulevard condominiums are available for purchase by moderate-income households and below, the City of Hayward Housing Division announced today. 
The new townhomes are part of Meritage Homes' new Mission Crossing community on the site of the former Ford automotive dealership at 25501 Mission Boulevard and were developed in conformance with the City's Affordable Housing Ordinance. 
Six four-bedroom, three-and-a-half bathroom townhomes are available for purchase for $575,311.  Also, one two-bedroom, two-and-a-half-bathroom townhome is available for $477,416. 
The units are available to buyers with income levels at or below 120 percent of the area income median—which ranges from $119,950 per year for a household of one person to $185,050 a year for a household of five individuals.  To learn more, contact Mission Crossing below-market-rate housing administrator HouseKeys at 1-(877) 460-KEYS or by email at customerservice@housekeys.org. 
In addition, an Open House to see the below-market rate townhomes at Mission Crossing is scheduled from Noon to 2 p.m. Thursday, March 30, followed by an in-person orientation meeting where prospective buyers can learn more about the purchase and home- lending process, and ask questions of loan officers.  The orientation meeting is from 3 p.m. to 5 p.m. Thursday, March 30, in the Fremont Bank Room of the Downtown Hayward Public Library, 888 C Street, Hayward.