How to Vote
All registered Hayward voters will be mailed a Vote-by-Mail ballot for the November 3, 2020 General Election to ensure a safe and accessible voting option during the COVID-19 pandemic. 
Ways to Vote
U.S. Mail:  Your vote-by-mail ballot includes a prepaid postage return envelope. Please make sure your ballot is postmarked by Election Day!

Ballot Drop Box:  We have convenient locations in Hayward (view map) which are accessible to drop off your ballot starting October 5th, open 24 hours a day, until 8:00 p.m. on Election Day. Drop boxes are equipped with security measures and ballots are retrieved directly by Registrar of Voters staff. Make sure to sign the back of your Return Envelope! Ballot Drop Box Locations ►
In Person at an Accessible Voting Location: In-person voting locations will offer safe, accessible and secure options by using personal protective equipment and having physical distancing protocols in place.  These will be open October 31 - November 3. For a list of voting locations maintained by the Alameda County Registrar of Voters: List of Voting Locations ► Find your closest location by entering your address: Accessible Voting Locations ►
At Accessible Voting Locations You will be able to:
Vote in-person

Drop off a vote-by-mail ballot

Use devices that allow voters with disabilities to vote independently

Receive a replacement ballot

Obtain language assistance

Register to vote or update registration information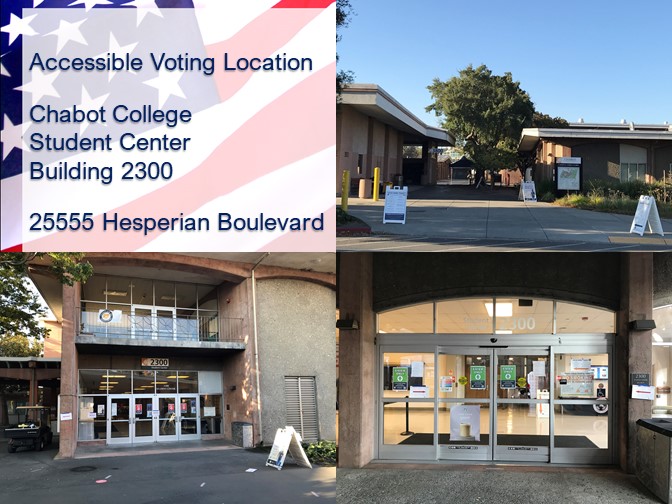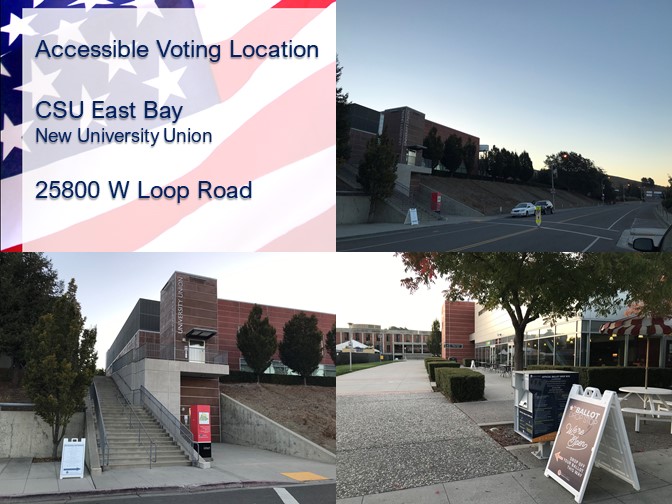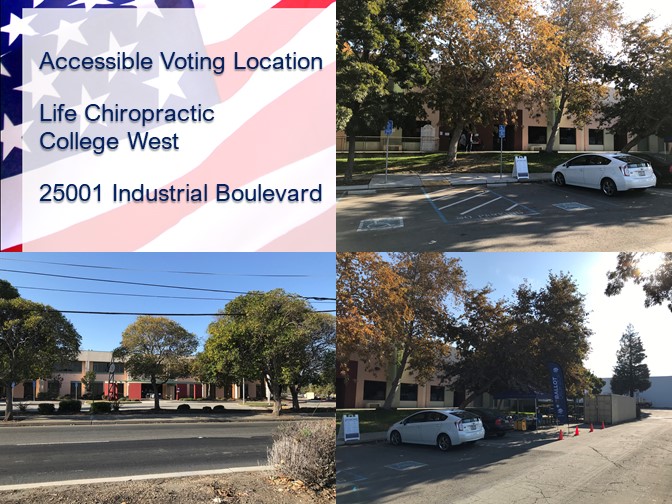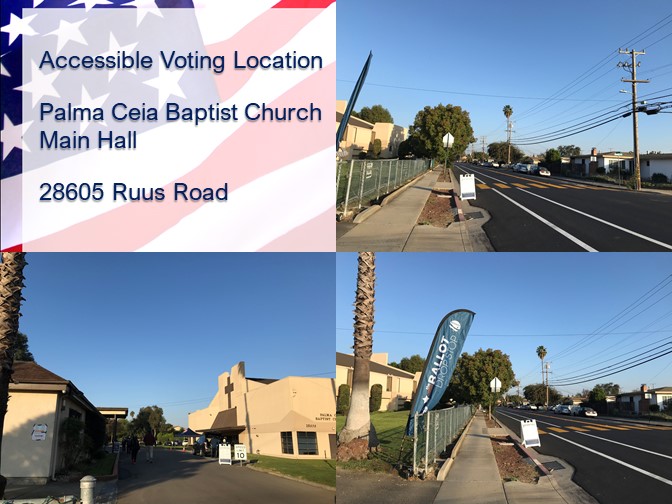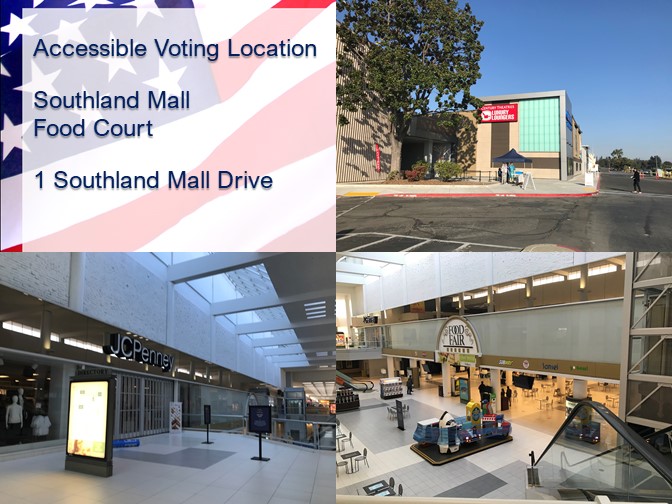 Accessible Voting Locations Hours of Operation:
| DAY | DATE | TIME |
| --- | --- | --- |
| SATURDAY | OCTOBER 31 | 9 A.M. - 5 P.M. |
| SUNDAY | NOVEMBER 1 | 9 A.M. - 5 P.M. |
| MONDAY | NOVEMBER 2 | 9 A.M. - 5 P.M. |
| TUESDAY | NOVEMBER 3 | 7 A.M. - 8 P.M. |
Drop Box Locations:
For the full list of locations, please visit Drop Box Map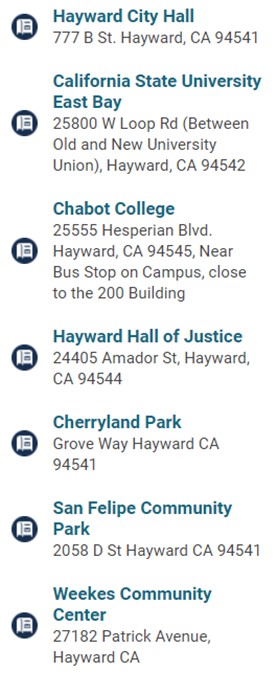 You voted! Now what?
Sign-up at acvote.ballottrax.net to receive automatic e-mail, SMS (text), or voice call notifications when the county has received your ballot, counted your ballot, and if there are any issues with your ballot.