Council Sustainability Committee
Meetings:
The Council Sustainability Committee meets on the 2nd Monday (January, March, May, July, September, and November). There are special meetings scheduled as needed. Meetings are generally held at 5:00 p.m. at City Hall in conference room 2A, 777 B Street.
Upcoming meeting dates include:
Currently serving on the Committee are:
City Staff: 
Alex Ameri, Director of Public Works (510) 583-4720
Questions about meeting times or topics? 
Contact the Environmental Services Division at environment@hayward-ca.gov or 510.583.4770.
How do I participate?
Take a look at the agenda for the meeting you plan to attend. There is an opportunity for public comments at the beginning of each meeting. Comments are limited to 3 minutes per person. You can also send your comments by email ahead of the meeting to environment@hayward-ca.gov. 
Guide to Virtual Meeting Participation
What happens at a Committee meeting?
The Committee receives presentations and written and oral reports from staff and provides policy direction for the full City Council to consider.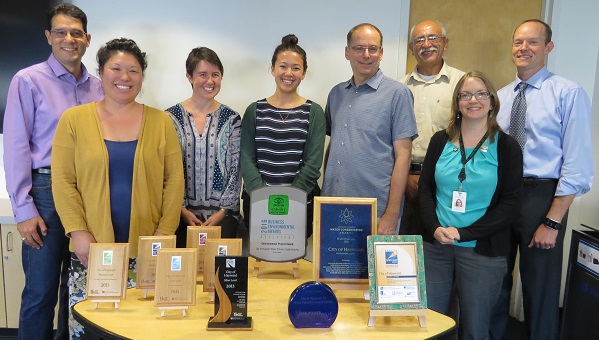 Council Committee Members and staff at the July 2016 meeting