Energy Upgrade Your Building
Energy efficiency upgrades to your building are a cost effective way to achieve savings and comfort.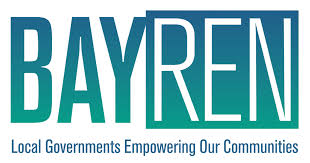 Personalized Energy Efficiency Service
If you aren't sure where to start, meet with a BayREN Energy Advisor. Energy Advisors are not affiliated or employed by other contractors. Their goal is to help you find the right approach, financing, rebates, and qualified contractors to make your building as energy efficient as possible.

BayREN offers a wide range of commerical programs. Click here to learn more. 
Multifamily Rebates & No-Cost Consulting for Energy & Water Savings
Energy Upgrade California's Bay Area Multifamily Building Enhancements program offers cash rebates and no-cost energy consulting for multifamily properties that undertake energy and water upgrades. The program assists in planning energy saving improvements designed to save 15% or more of a building's energy and water usage and provides $750 per unit in rebates to help pay for the upgrade. 
See examples of possible upgrades to commercial buildings in this EPA video - Energy 101: Energy Efficient Commercial Buildings.

The Energy Efficiency Pyramid serves as a general reference for you to explore which upgrades might be most cost effective to save energy in your building. The higher you go up the pyramid, the more expensive and complex the improvement. In other words, start at the bottom and work your way up. See the full article on the pyramid at Green Building Advisor.
Financing
Paying for energy upgrades now will save you money in the long run, but the initial capital investment can be a significant obstacle. Property Assessed Clean Energy (PACE) financing allows property owners to fund energy efficiency, renewable energy, water conservation, and seismic upgrades with little or no up-front costs. Lean about PACE Programs in Hayward.
Tips and Resources
Check out the resources provided below to learn some tips, tricks, and additional information to help you become more efficient:
Permitting
We're strive to help you achieve energy efficiency as easily and economically as possible by streamlining our permit processes. Permits are required for most energy upgrade projects, such as insulation, replacing windows, boilers and HVAC equipment. Visit the City's permit page to search for the project that you are considering or visit the Permit Center in person M-Th, 8:00 a.m. - 5:00 p.m.
Have questions?
Contact us and we'll do our best to get you the information you need to successfully complete your project: 510.583.4700.