Green Hayward Alliance
It takes a community-wide effort to create a healthy and vibrant urban environment. That is why the City convenes the Green Hayward Alliance.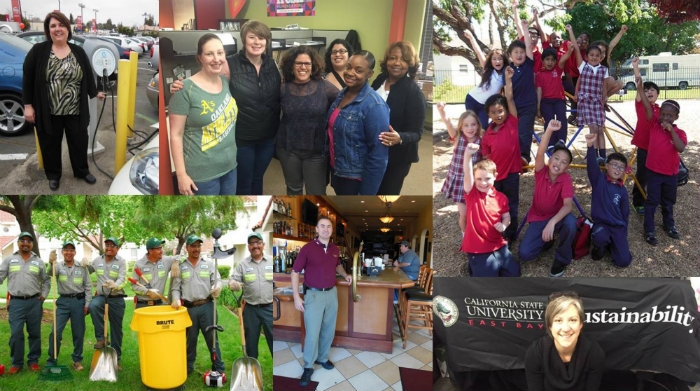 What is the Green Hayward Alliance?
We help you with your green initatives. You help us by spreading the word. We offer technical trainings, tours, and grant writing assistance. All we ask is that you keep your members and networks informed about Green Hayward initiatives. 
Connect with other environmental leaders: Our e-newsletter will connect you with other Hayward businesses, community groups, educators and leaders who are passionate about protecting Hayward's environment. There are also optional opportunities to network in person.
Minimal time committment: Alliance members will be kept in the loop through monthly e-newsletters and sector-specific updates. All other activities are optional.
Questions?
Contact environment@hayward-ca.gov or 510.583.4724
Sign up for our Newsletter*
To signup, follow the link above and check "Environment News"
*The Hayward Environment newsletter is emailed once every other month. We promise not to use your email for any other purposes.