Hayward sets goal to reach 100% emission reduction by 2045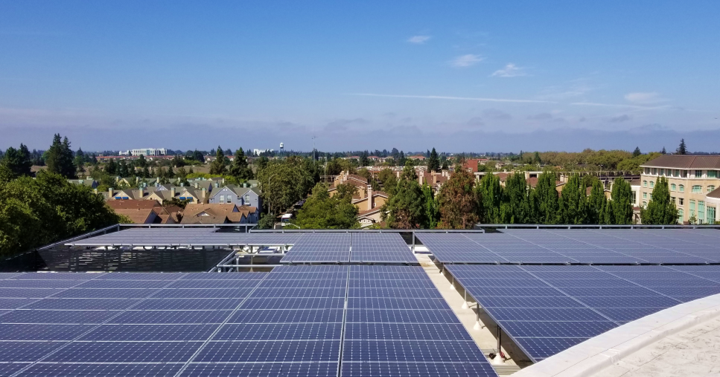 Last month, the Hayward City Council adopted a series of revised greenhouse gas emission reduction goals, setting Hayward on-course to reach carbon neutrality by 2045. The revision comes in response to the State's 2018 commitment to achieve the same.
Reaching carbon neutrality will require that Hayward significantly reduce emissions and then offset any remaining emissions  – a feat that will only be possible with active support from local businesses and residents. The Council directed staff to work with the community to develop a plan to reach the new 2045 neutrality goal, with milestone goals of 30 percent below 2005 levels by 2025 and 55 percent below 2005 levels by 2030.
Hayward's previous goal to reduce emissions by 20 percent below 2005 levels before the end of 2020 is on track to be achieved due in large part to the community's enrollment in East Bay Community Energy's (EBCE) Brilliant 100 electricity product, which is 100 percent carbon free.
Community members can start reducing their carbon footprint today with actions as simple as properly sorting their waste and installing energy efficient appliances. For more ways to help reach local and State-wide sustainability goals, view the resources below: