We want to recognize you! Make sure we know about all the great things you are doing to go green by participating in our awards and contests. 
We host several awards and contests each year. Sign up for our e-newsletter to be notified of future contests and award opportunities. To sign up follow the link and check Environment News (The Leaflet, Keep Hayward Clean & Green).
Current Contests:
Earth Month Challenge
In lieu of the City of Hayward's Annual Citywide Clean-up & Community Fair, the City invites residents to celebrate Earth Day for the whole month at home with the 2021 Earth Month Challenge. Residents who participate in the Earth Month Challenge will receive a voucher for either food or a drink at a local Hayward establishment and will be entered into a raffle to win one of three grand prize packages, which each include a $100 pre-paid Visa gift card and a zero-waste kit valued at $100. Learn more about the Earth Month Challenge here. Start the Earth Month Challenge here.
Earth Day Poster and Writing Contest
The Earth Day Poster and Writing Contest invites Hayward students to create a poster or write a poem/essay about environmental principles. It gives students an opportunity to draw or write their thoughts on water and energy conservation, renewable energy, sustainable transportation and meals, recycling and composting, and a litter-free environment.  Entries were due by March 19, 2021. The winners will be awarded at a City Council meeting on April 27. More details can be found here.
Past Contests:
The Earth Day Poster and Writing Contest provides Hayward students with an opportunity to describe through words and convey through pictures their ideas about water conservation, energy efficiency, recycling, composting, and related environmental topics.  Students are invited to submit their entries in early springtime every year!

Students with winning entries are recognized during a special ceremony at a City Council meeting each year in April.  
View the winning entries from past contests below:
Congratulations to our winners! We had over 500 amazing submissions. Thank you to all the participants for reminding us how stunning our Hayward is.
To see all submissions, view the Instagram feed, the Facebook feed, and the Twitter feed.
Grand Prize Winner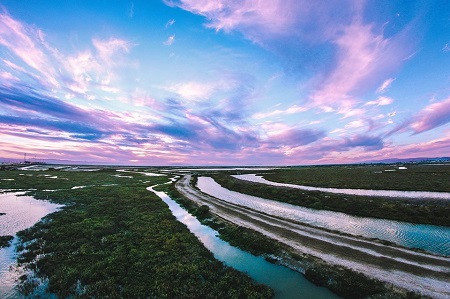 Runner Up Winners

In an effort to reduce the amount of litter on City streets and to promote a sense of community pride, the City called on all Hayward students, grades 1-12, to find, photograph, and pick up pieces of trash on Hayward's streets. 
The contest ran from April 16, 2018 through May 12, 2018. 
For more information, download the Contest Flyer (available in Spanish) or visit our facebook page.