The bulky item pickup service covers items that are just too big to fit in your household curbside collection container.
Hayward residents are eligible for removal of specific bulky items at no extra charge by Waste Management. Call (510) 537-5500 to schedule your pickup day.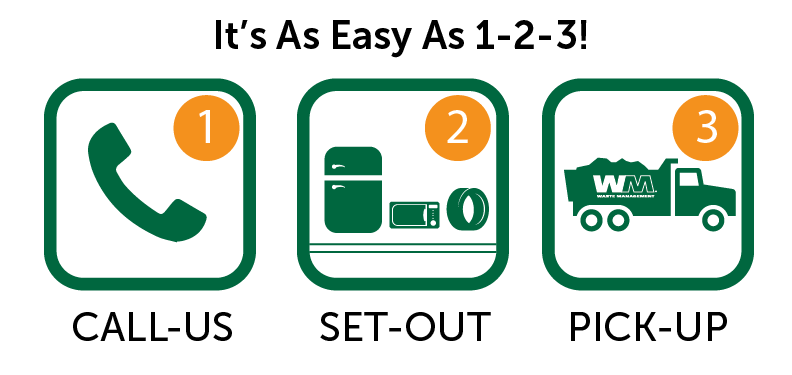 Residents in single-family homes, duplexes, triplexes and fourplexes may schedule two pickups each calendar year. 
Multi-family properties may schedule pickups for free through their property manager. Waste Management will bring a dumpster to the property for residents to use.
Items accepted for collection include:
2 cubic yards of trash
3 pieces of household furniture, including rolled and securely tied carpet
3 large appliances or other scrap metal items
2 mattresses
2 electronic scrap items, including televisions, computers, monitors , computer printers, DVDs or VCRs
4 passenger car tires
Items not accepted for collection include:
Hazardous materials (paint, motor oil, solvents, cleaners, pesticides, car batteries)
Any single item over 75 lbs. (expect furniture and appliances)
Medical waste
Construction or demolition debris
Rocks, bricks, dirt, or concrete
Self-Haul Disposal Coupons
Each household is eligible to receive one coupon per year to self-haul up to two cubic yards of garbage to the Davis Street Transfer Station. To request a coupon, call (510) 537-5500.