Registration open for AWS Girls Tech Day 2021—a pathway into careers in technology for girls and women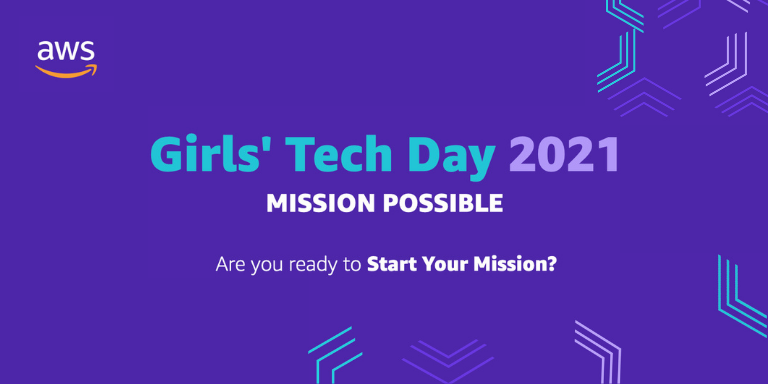 Amazon Web Services (AWS), a global provider of cloud computing services and a Hayward business, in partnership with the City of Hayward Economic Development Division, announces open registration for AWS Girl's Tech Day.
Girls' Tech Day is a free virtual event that aims to inspire and motivate girls and young women, ages 8 to 24, to develop and pursue interests and careers in technology.  The event also supports educators who want to participate with their classes or clubs.  This year's event begins on November 13, 2021 and will feature:
Speaker Sessions – Students and women in technology will share their experiences in the tech space.
Interactive Coding Sessions – Participants will get hands-on experience creating code in Scratch and Python without downloading the program on their computers.
Learning and Discovery Sessions - Participants will discover how algorithms, machine learning, and cloud computing power Amazon's fulfillment process.
Fun with STEAM (Science, Technology, Engineering, Arts and Math) –Activities will be featured throughout the event, such as dancing with a D.J., snapping a photo, participating in trivia, and much more. Participants ages 12-18 will also be able to register for the Launch Prize Competition.
The workshop activities are designed so that each participant can go at their own pace and watch the on-demand as many times as they like between November 13 and December 13, 2021.
Registration for this free event is now open here.  Parents/Guardians or Educators must register for students under 18 years of age. All activities require an electronic device like a computer or mobile phone with internet connection.