Survey results from Hayward Public Safety Community Outreach Project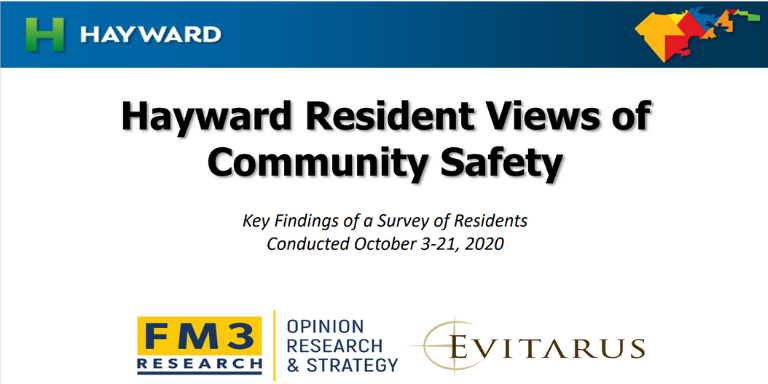 A public opinion survey of adult City residents conducted for the City of Hayward found majority support for reallocating a portion of police funding to other community services and giving the community a voice in how the money is spent.
At the same time, the survey found a majority oppose a freeze on police hiring—and, among residents who feel unsafe in Hayward, the most frequently mentioned way to improve their sense of safety would be to increase police presence in the City.
The findings are just a few highlights of a survey of a statistically representative sample of 1,002 residents from across Hayward that was conducted between Oct. 3 and Oct. 21—with results weighted to align with the demographics of the Hayward adult population.
The survey is part of a wider and ongoing program of public opinion research, community conversation and information sharing about policing in Hayward that is being carried out in response to the national and local dialogue this year about racial equity in law enforcement.
To learn more about the Hayward Public Safety Community Outreach Project—including survey findings and to read about the perspectives and experiences of community-conversation participants—go to the project home page here on the City of Hayward website.