New online portal and fee-free bill payment options coming soon for Hayward Water System customers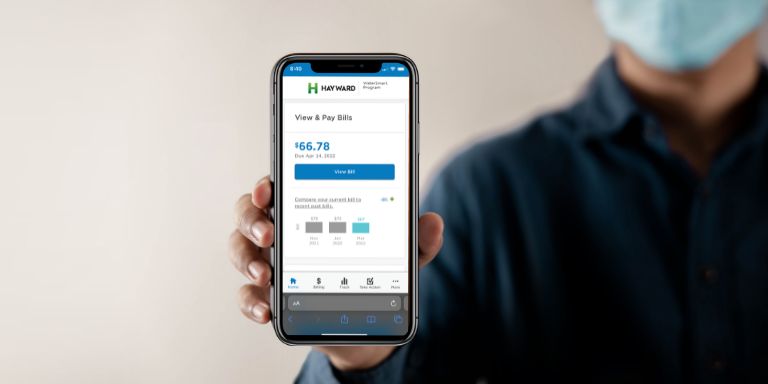 A new online portal is coming next month for Hayward Water System customers, including fee-free bill payment options, hourly usage reports, leak notifications, and more.
With the launch of the portal comes the elimination of the $3.95 convenience fee currently charged to card-paying customers, plus the addition of other fee-free payment methods like Apple Pay, Google Pay, and Venmo, as well as expanded autopay functionality.
The portal will also provide water customers detailed information about their water use through interactive graphs that present yearly, monthly, weekly, daily, and hourly views of their consumption. They can also customize their account profile to receive personalized water- and bill-saving recommendations based on their usage history, and sign up to be notified when their consumption is on trend to exceed personal budget thresholds.
Finally, among the most anticipated features of the portal is the leak notification functionality. Portal customers can sign up to receive emails, texts, or phone calls when their property shows symptoms of a leak.
Customers should keep an eye on their upcoming bills for the registration link to the new portal once it has launched. The registration link will also be posted on the City's website once live. For more information about the new portal, water customers can visit www.hayward-ca.gov/water-customer-portal. Sewer-only accounts will access and pay their bills in a separate portal with all the same payment features. Sewer-only customers can visit www.hayward-ca.gov/sewer-customer-portal for more details.