Police Department, Public Safety
Mail theft public safety announcement
Mail theft has affected many of us and has become an increasing concern, not just in Hayward, but in the entire Bay Area.

As we continue to collaborate with the US Postal Inspector and pursue any investigative lead for these types of crimes in our city, we also want to empower the community to do what they can to avoid becoming a victim.

Here are a few safety tips we would like to share, in the hopes we can all work together to combat this frustrating crime.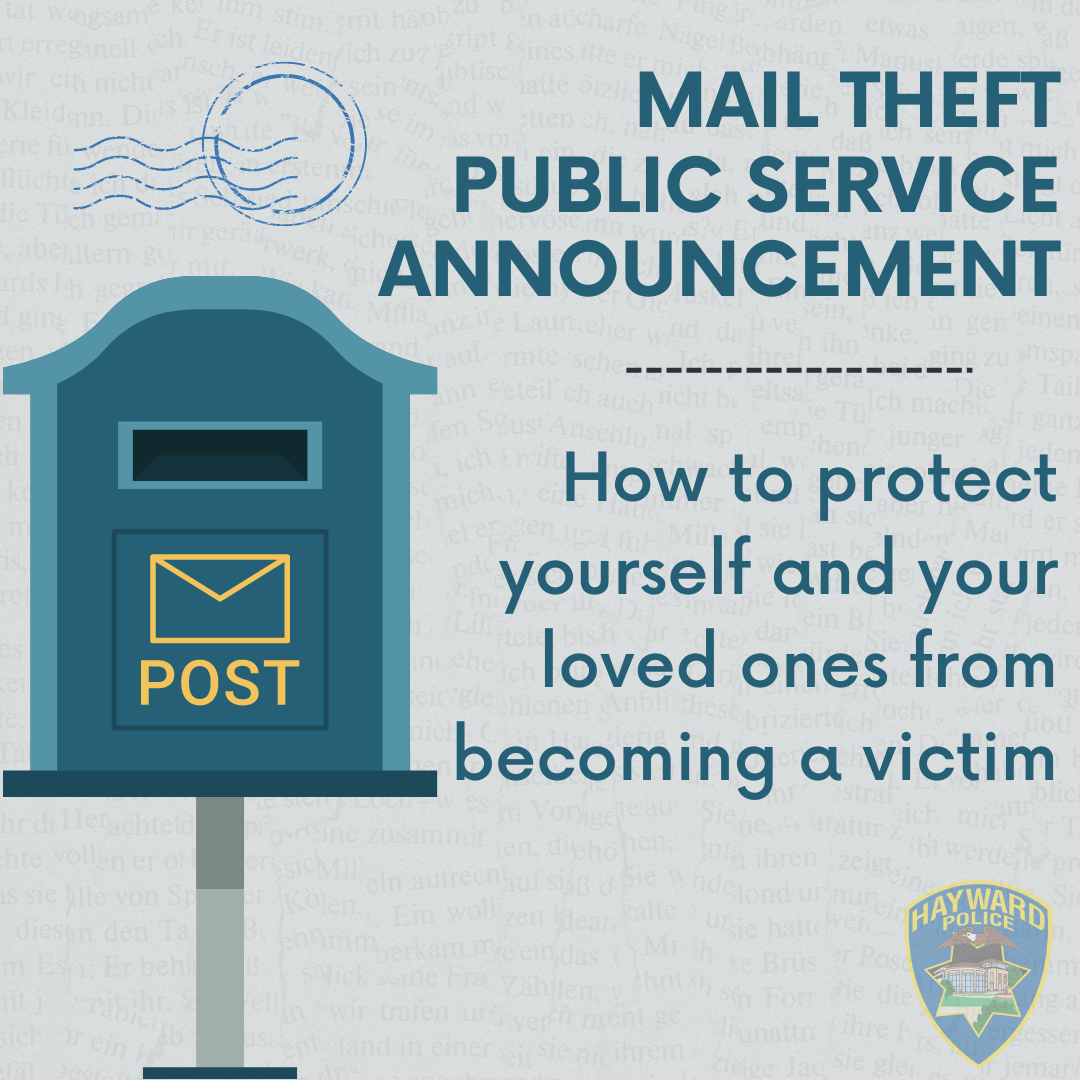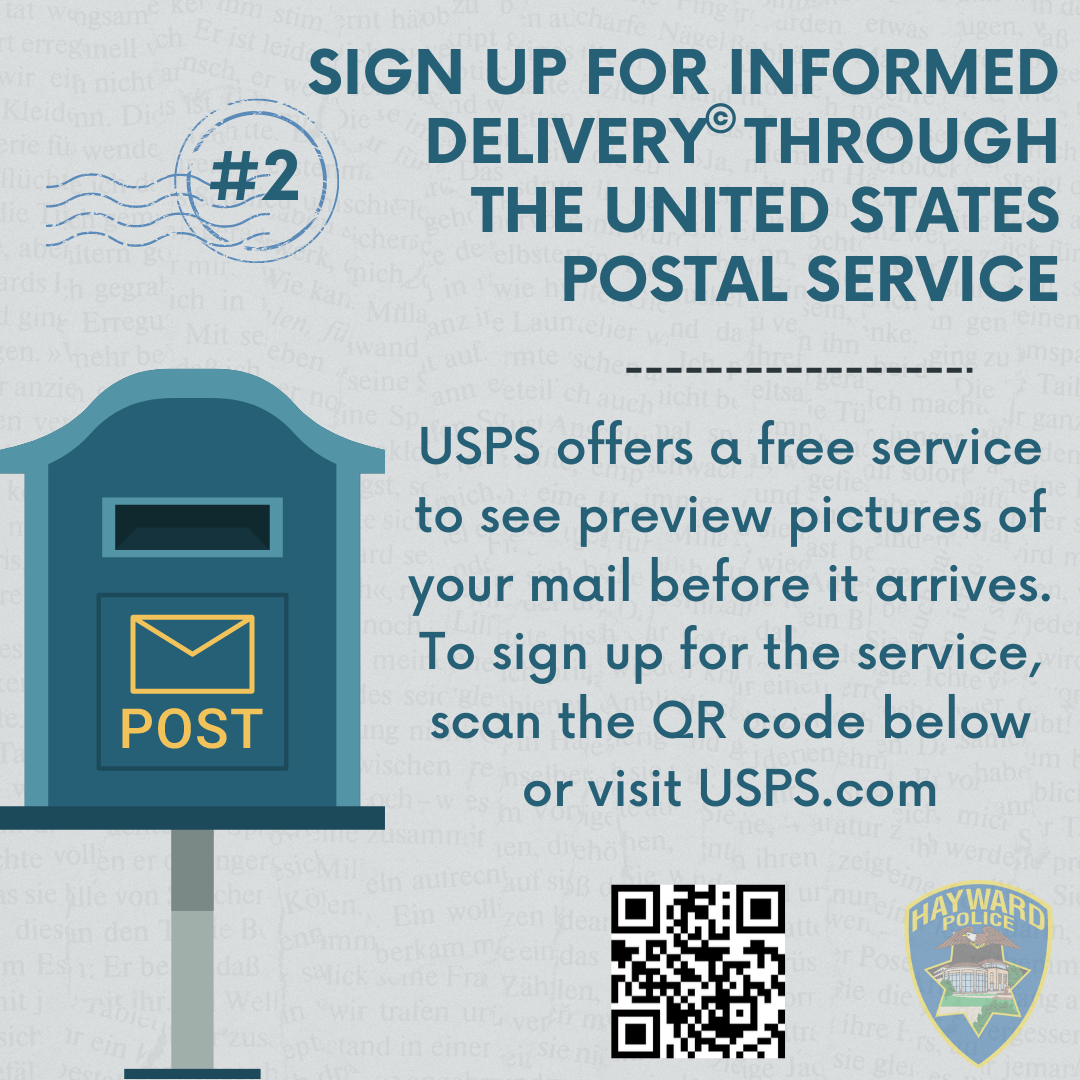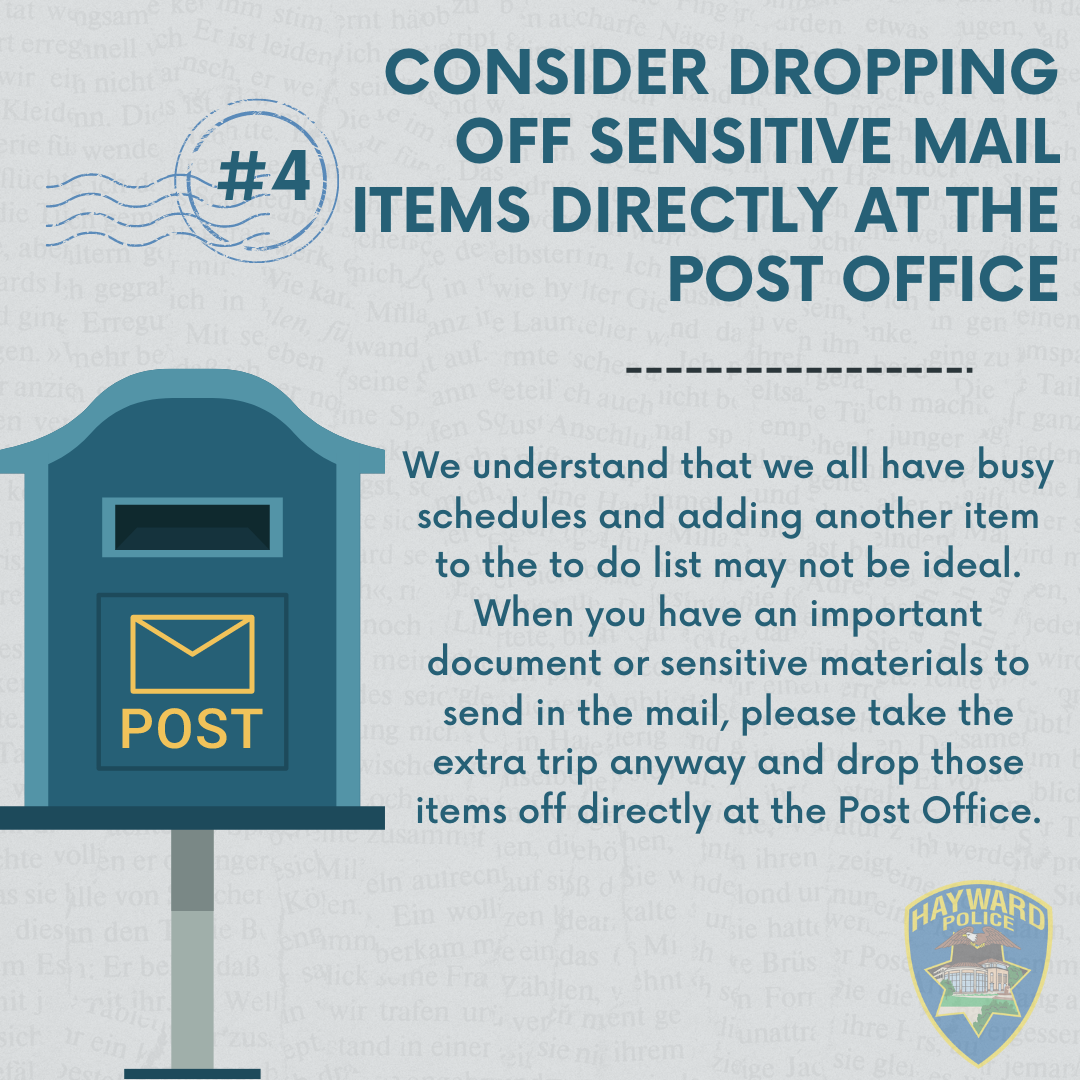 YOU ARE HERE.
SO IS EVERYTHING ELSE.
Stay informed about what's happening in your neighborhood and around town.
Sign Up