Access restored to City of Hayward website amid recovery from cybersecurity incident
The Stack e-Newsletter: July 2023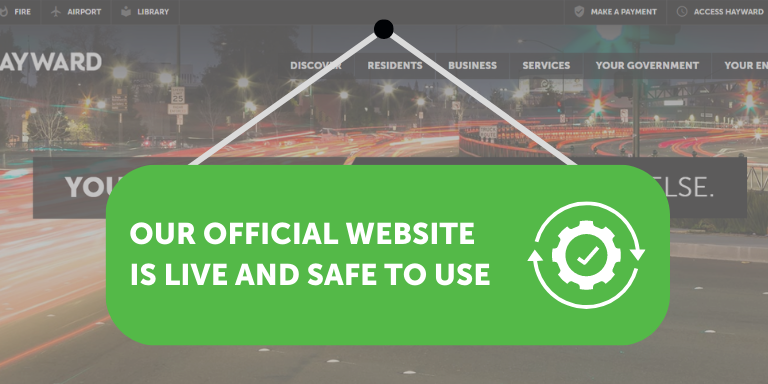 The City of Hayward restored public access to our official website today as we continue to assess and recover from a cybersecurity event in which intruders attempted to disrupt and hold hostage aspects and components of our computer systems and networks.
As access to and functionality of the website www.hayward-ca.gov and related portals for doing business with the City are gradually restored, we invite users to notify us of non-functioning links or telephone numbers by email at Brianne.elizarrey@hayward-ca.gov and by telephone call to (510) 583-4300.
City 9-1-1 emergency dispatch and police, firefighter and emergency-medical response services remain operational, as they have remained since the cyber intrusion was detected early Sunday morning.  The same is true of City water and sewer operations and other essential municipal services.
As a precaution, email communication into the City was turned off Sunday morning but also has been restored as of today.  As a consequence, however, email sent to City addresses Sunday through late morning today may not be received and consequently the sender may not receive a reply.  If you tried to email the City since July 9, we would appreciate you resending your email.
To date, we have found no evidence of a breach or theft of private personal or confidential information related to any current or former City employee, community member or other member of the public.  If that were to change, the City will contact the affected individual or individuals directly.
We apologize for any disruption, inconvenience, concern or delay in response experienced by members of the Hayward community as a result of this event and as we continue to work to recover from it.  We appreciate and are grateful for your understanding and patience.