New below-market-rate condos for sale in South Hayward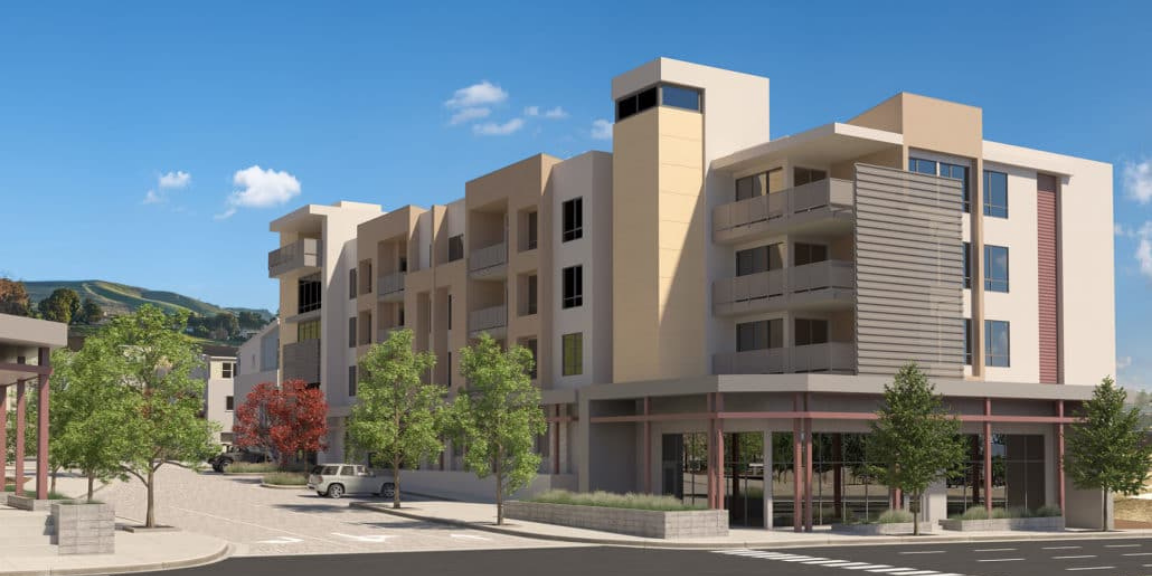 An opportunity for affordable home ownership is now open in South Hayward through the builder of 189 new, transit-friendly condos and townhouses including 20 units to be sold at below-market rates.
Homes Built for America, the homebuilding division of The True Life Companies, is presenting the income-restricted, below-market rate (BMR) condos for sale at its new SoMi development under construction on the north side of Mission Boulevard at W. Tennyson Road near South Hayward BART Station.
Applications from moderate-income buyers or lower are being accepted through Aug. 19 to qualify for the lottery and the opportunity to buy one of the first seven BMR units—at a price of $447,814 for a two-bedroom condo and $500,923 for three bedrooms.  The lottery drawing is scheduled to take place on Aug. 25.
In Alameda County, moderate income ranges from a gross maximum income of $119,950 per year for a household of one person to $185,050 a year for a household of five individuals.  Buyers will be required to have their own funds to make a minimum down-payment of three percent of the condo purchase price.
For additional guidelines and other information, go online here to the Homes Built for America SoMi BMR website and contact Barbara Sciorra at Barbara@BuiltForAmerica.com or (800) 219-0084.