Join us for a fond farewell to Old Main Library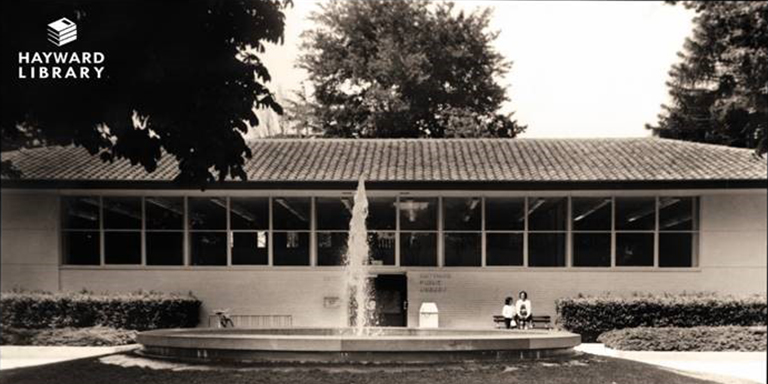 Friends of Hayward Library and the City of Hayward are hosting a special public event Saturday, July 14, called Farewell to the Old Main Library.
As a prelude to the grand opening of the new Hayward 21st Century Library, the event will commemorate the role the Old Main Library has played in civic life with a short program and lots of activities.
Hayward community members will be invited to share memories of the Old Main, take a library book on vacation, donate food in lieu of paying late fines, enjoy a Friends of Hayward Library Pop-Up Shop and much more.  To contribute a written remembrance in advance of the event, visit the Old Main, 835 C Street, or Weekes Branch, 27300 Patrick Ave., during regular operating hours.
The Farewell will take place from 11 a.m. to 1 p.m. Saturday, July 14, out front and inside of the Old Main.  Event details are available here—and will include an update on the grand opening of the new library.
Oh, and don't worry, the Old Main isn't closing just yet.  It will maintain regular operating hours over the coming weeks.