Hayward City Hall to remain closed to public on Fridays and City Council to continue online only meetings through February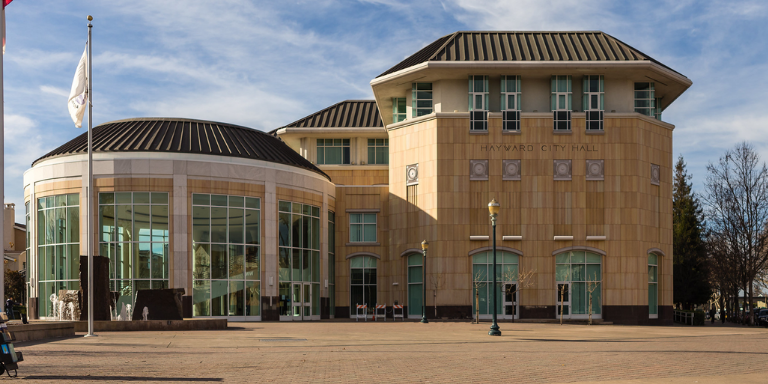 Hayward City Hall will remain closed to the public today and Fridays through the month of February as a continuing measure to prevent workplace transmission of coronavirus while still maintaining telephone and online access and customer services.
In addition, meetings of the Hayward City Council and Planning Commission will continue to be held online only on the Zoom virtual meeting platform.
On Fridays, members of the public seeking assistance from and information about Hayward government services, programs and operations—including departmental contact information—are encouraged to visit the City's official website at www.hayward-ca.gov. Some departments will have in-person appoints available on Fridays upon request.
Callers also may contact the Office of the City Manager at (510) 583-4300. Additionally, community members may report non-emergency safety issues and concerns by calling the Hayward Police Department non-emergency line at (510) 293-7000.
The temporary Friday closures will allow the City to sustain minimum staffing levels necessary to maintain City hall-based operations amid the evidently receding omicron variant-driven wave in coronavirus infections in the Bay Area.
Community members with additional questions or concerns may contact City of Hayward Public Information Officer Chuck Finnie by email at chuck.finnie@hayward-ca.gov.