Celebrate Black History Month with Hayward Public Library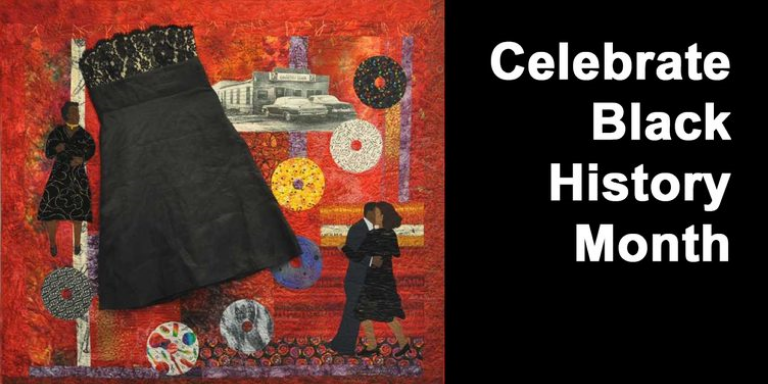 The City of Hayward is celebrating Black History with a series of events at both branches of Hayward Public Library throughout the month.
The importance of Black History in our nation's history was first nationally recognized with a weeklong celebration starting in 1926, and expanded into a monthlong celebration as Black History Month or African American History Month during the nation's bicentennial in 1976 and pays tribute to the central role of African Americans in United States history.
The Association for the Study of African American Life and History that organized the first celebration in 1926 has selected "Black Health and Wellness" as the theme for 2022.  The City will be celebrating Black History Month throughout the month of February, and invites the Hayward community to join in as it recognizes and honors Black voices and experiences.
Many exciting and wonderful events will be taking place throughout the month as part of the celebrations at the Library:
A display of art in a variety of mediums by local artists and member of the Hayward Arts Council members, as well as eight quilters, who are members of Sew 'n Sews, a mini-group of the African American Quilt Guild of Oakland.
A Quilted Postcard Craft Workshop at the Downtown Library on Feb. 19 from 2 p.m.  The workshop will be led by Dolores Vitero Presley, one of the participating artists in the art display.
The Downtown library is hosting a display entitled "Stitching Russell City Stories: Quilts by the Late Marion Coleman," consisting of story quilts from Hayward Historical Society's permanent collection.  The quilts are part of a series focusing on the community of Russel City.  Marion Coleman was the recipient of a National Endowment for the Arts' National Heritage Fellowship, the nation's highest honor for folk and traditional artists, for her contributions to the art of quilt making.
Both the Downtown Library and the Weekes Branch Library have book displays and book bundles for people of all ages, including books on this year's theme of Black History Month – Black Health and Wellness.
In addition to all of these, there is a fun DIY community Black History Month book garland project in progress going through the month of February.  We invite all Hayward residents to stop by and help grow the garland project and enjoy all the other programs and events as well.
For more information, please go to https://hayward.librarycalendar.com/ or call (510) 293-8695