Hayward Public Library diaper distribution program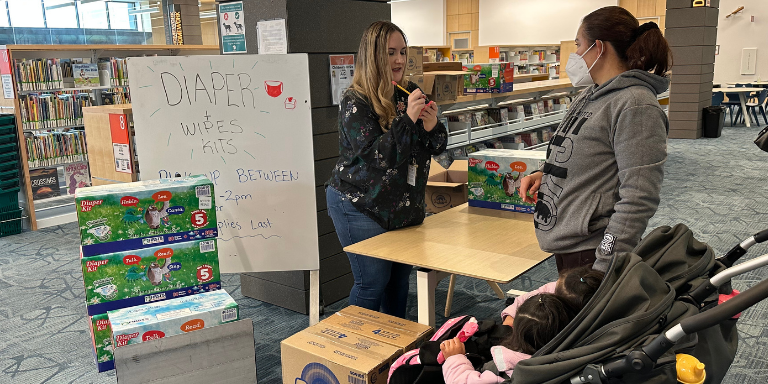 Update 7/3/23: The diaper distribution program has been extended through September 14, 2023.
Hayward Public Library and local agencies are teaming up to help families struggling with rising costs by offering free diaper kits the second Thursday of the month through June 8, 2023.
While supplies last each second Thursday, residents are invited to the downtown library at 888 C Street where diaper kits containing 80 to 100 disposable diapers and 200 wipes are available to be picked up starting at 11 a.m. with a limit of one kit per child.
The diapers are available in sizes 1 through 6 and intended for low-income households, though no one will be asked to document their income level or household size.
The HPL Diaper Distribution Program is a partnership with First 5 Alameda County, 4 Cs Alameda County, Hayward Unified School District and other local agencies and organizations.
For the protection of public health and residential plumbing and sewer systems, participants are encouraged to place used wipes in sealed trash bags and not into toilets for disposal.