Join us Saturday, Aug. 28, for Pups with Police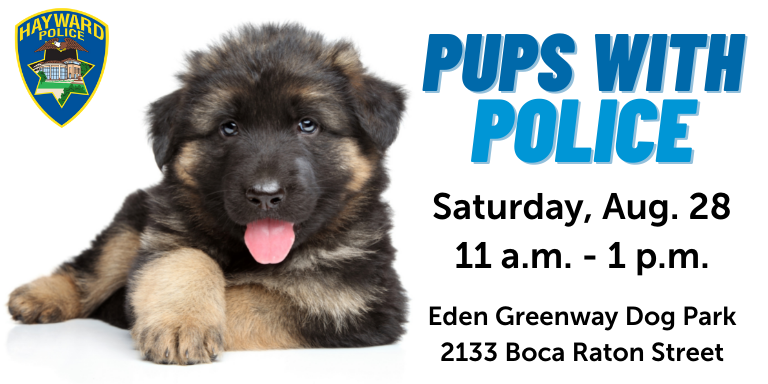 Bring your dog and join the Hayward Police Department at Eden Greenway Dog Park, 2133 Boca Raton Street, Saturday, Aug. 28, from 11 a.m. - 1 p.m., to ask questions, voice concerns, and get to know your Hayward Police Officers.
For your safety, and the safety of others, we are asking that you keep your pet on a leash during the event. 
For more information, contact Mary Fabian at (510) 293-1043 or Mary.Fabian@hayward-ca.gov.
Pups with Police, an extension of the Coffee with a Cop program, is designed to give police officers and community members an opportunity to have a relaxed, informal and open conversation about issues in Hayward.
Download the full Event Flyer.