Hayward Book-to-Action 2021 takes on racial inequity in criminal justice and beyond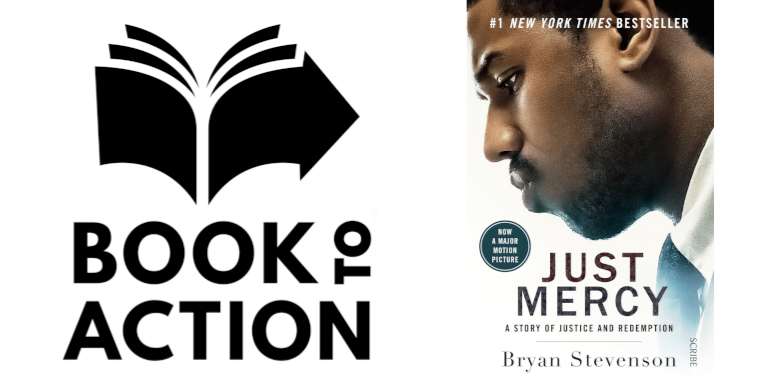 Book-to-Action, the Hayward-born community-read project intended to spur civic responses to new-found knowledge, is taking on the issue of racial inequity in criminal justice and beyond through the memoir Just Mercy: A Story of Justice and Redemption by Bryan Stevenson.
Stevenson is the widely acclaimed activist defense lawyer and executive director of the Equal Justice Initiative (EJI) in Montgomery, Ala.  EJI has won reversals, relief or release from prison for more than 140 wrongly condemned prisoners on death row, and for hundreds of others wrongly convicted or deemed to have been unfairly sentenced.
According to the New York Times, Just Mercy's "narrative backbone is the story of Walter McMillian, whom Stevenson began representing in the early 1980s when he was on death row for killing a young white woman in Monroeville, Ala., hometown of Harper Lee," author of "To Kill a Mockingbird," the Pulitzer Prize winning novel about a black man falsely accused of the rape of a white woman.
Book-to-Action programming this spring will highlight the work of local organizations and leaders who promote racial equity and social justice.  In book discussions and other events, the Hayward Public Library and participants will examine essential components of sustainable communities, including equal and fair access to education, housing, health care, employment and food.  To learn more including how to obtain a copy of Just Mercy in print or audio form, go online here to the Book-to-Action 2021 page on the Hayward Public Library website.  Program details and information on how to register is coming soon.
In 2011, Hayward Public Library launched the first Book-to-Action program in the state of California.  It was adopted by and became a statewide program of the California Library Association, supported in whole or in part by the U.S. Institute of Museum and Library Sciences under provisions of the Library Services and Technology Act, administered in California by the State Librarian.  This year's Book-to-Action program sponsors include the Friends of Hayward Library; Hayward South Alameda County NAACP; Alameda County Community Food Bank; California State University East Bay Center for Community Engagement; Eden Housing; and Hayward Promise Neighborhoods.