Council committee to hear Main Street Complete Streets Project update April 28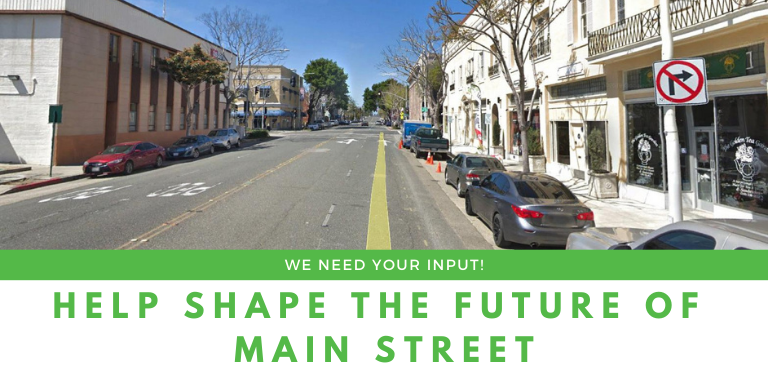 A City Council committee is scheduled to receive an update and provide additional direction on planned approaches to making downtown Main Street safer and more accessible to cyclists and pedestrians while preserving parking and space for outdoor dining.
At the upcoming April 28 meeting of the Council Infrastructure Committee, the Hayward Engineering Division will present a recommended design concept, proposed alternatives suggested by community members and proposed cost-saving measures to allow the project to proceed under current funding availability.
The recommended design concept includes a reduction of vehicle travel lanes from two to one in both directions, the addition of designated bicycle lanes between a row of parallel parking stalls and the sidewalk on both sides of the street, and installation of pedestrian bulb-outs at intersections to reduce crosswalk lengths.
The meeting of the Council Infrastructure Committee is scheduled to take place online using the Zoom video webinar platform beginning at 5:30 p.m. and is open to the public.  It also will be streamed live over the City's YouTube channel.
For more information on the Main Street Complete Street project—including how to attend the April 28 Infrastructure Committee meeting, provide public comment during the meeting or to watch online—visit and monitor the project webpage here on the City of Hayward website.