Mural Program
The Mural Art Program was created in 2009 to fight the chronic graffiti and blight problem in the City of Hayward. Back then, graffiti comprised 35% of all reported vandalism cases.
Beloved mural finds a new home at local school

Greetings from Haywards Mural, Hayward Historical Society wall - by J. Powell
The idea behind the program was to deter graffiti by installing beautiful mural artwork throughout the city on:
commercial buildings
schools
utility boxes
fire hydrants
benches
underpasses
other sidewalk fixtures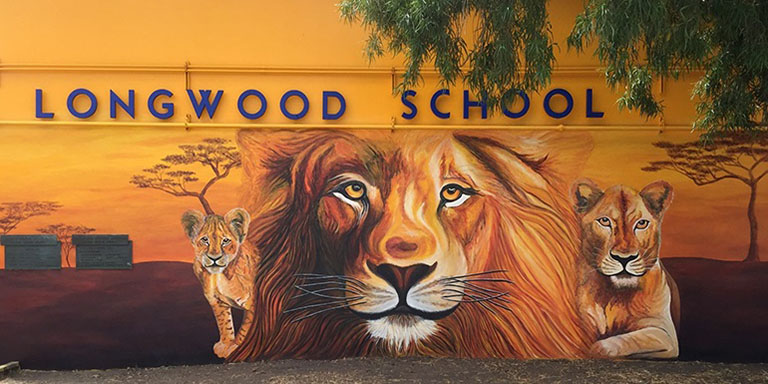 Longwood Elementary School Lions Mural - by S. Gayle
Today, the program has changed into something much more. The murals have not only helped with the graffiti problem, but they have also made our City more beautiful. The program has become an important part of the City Council's priorities of a safe, clean, green and thriving community.
We have also seen the program:
create jobs
boost civic pride
highlight our cultural diversity
enrich our community
create a sense of community identity
Three panels from the Jackson Street Mural - by J.
Over the years we have been able to grow the program and build strong partnerships with our community. This includes:
artists
business owners
schools
volunteers (at least 1,000 throughout the Bay Area)
property owners
private organizations like PG&E, Union Pacific Rail Road and Hayward Unified School District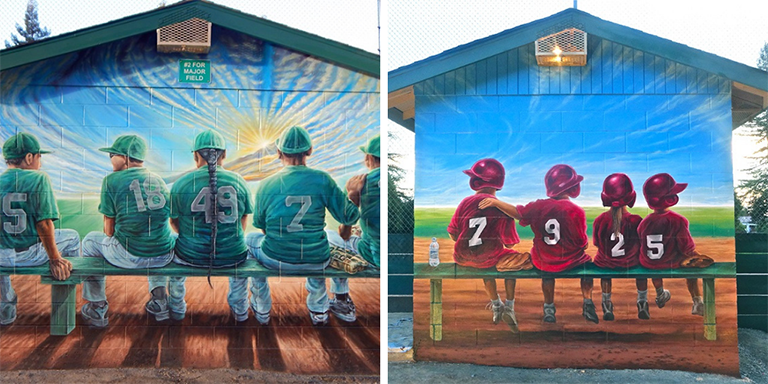 Field of Dreams Mural, Sorensdale Park - by A. Knight Kong
To view the artwork and their locations, join us on a virtual tour using the interactive map below.