Hearts of Hayward - Annual Volunteer Recognition Dinner
This historic dinner provides a cherished time every year to honor outstanding volunteers who give their time and energy to benefit individuals, local social service organizations and programs in Hayward.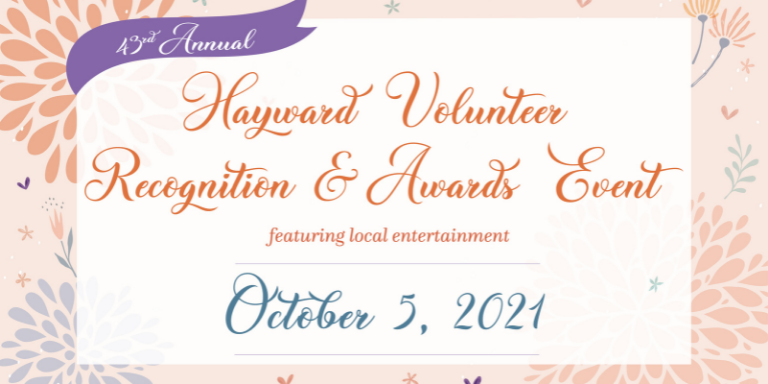 The annual Hearts of Hayward event normally is held each year in October in the grand white tent at St. Rose Hospital.
In its place this year, the Hearts of Hayward Event Committee assembled a compilation of speakers and performances to honor Hayward volunteers. 
Watch the 43rd Annual Hearts of Hayward Volunteer Recognition program on Tuesday, Oct. 5 at 6:30 p.m.:
Or watch on Comcast Local Channel 15
Winners Archive: