Books (back) on B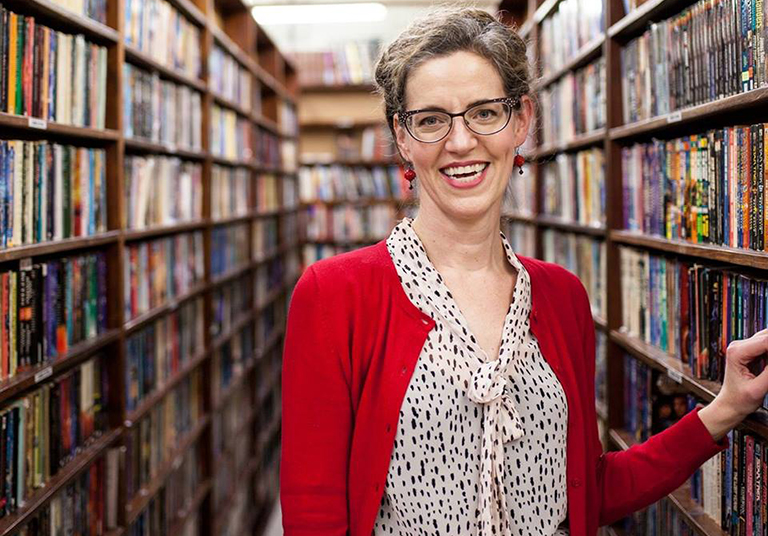 The Book Shop on B Street, closed for good in February, has been reincarnated and reimagined, just across the street, by its former manager, Renée Rettig.
Books on B, a new independent bookstore at 1014 B Street, held its grand opening Sept. 30, bringing bookselling back to downtown Hayward after a seven-month hiatus and drawing dozens of supporters, friends, family members and community leaders to celebrate.
In an interview prior to the opening, Rettig told San Francisco Chronicle Book Editor John McMurtrie she hopes to maintain the Book Shop "tradition of new and used, quirky and rare books," with some new wrinkles. Those include working with the city library to bring "literary luminaries, both national and local" to Hayward, and creating gallery space to display works of local artists.
Rettig said she got hooked on bookselling when she began helping out at the Book Shop during college in the summer of 1995. She went on to become store manager until the shop's owners retired early this year.
To open Books on B, Rettig raised funds through a still-active Indiegogo campaign, using the money to renovate the interior of a storefront that originally was the home of Abreu Pharmacy and later Goldhor's Optometry. "In half the projected time, I met my goal," she told The Chronicle. "Everyone did what they could…I feel incredibly fortunate."