Light Up the Season returns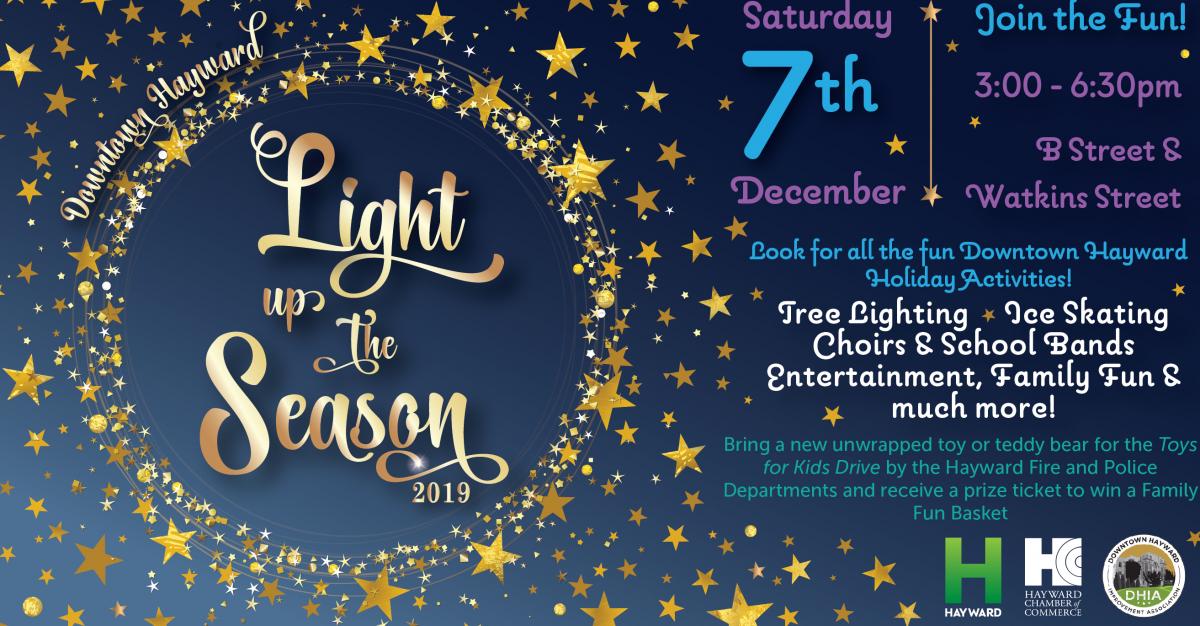 Hayward's popular, multicultural holiday celebration, Light Up the Season, returns to downtown on Saturday, Dec. 7, with a diverse array of activities and entertainment.
Light Up the Season 2019 will take place from 3 p.m. to 6:30 p.m. at the intersection of B and Watkins streets and feature a traditional tree-lighting ceremony in the City Hall rotunda as well as musical performances by community choirs and school bands.
Other activities will include letter writing to Santa Clause sponsored by Macy's to benefit Make-a-Wish, carnival rides and skating on a synthetic ice rink on City Hall Plaza.
Light Up the Season attendees are encouraged to bring an unwrapped toy or teddy bear for the Toys for Kids Drive by the Hayward Fire and Police departments.  Those who do will receive a raffle ticket to qualify to win a Family Fun Basket.
Light Up the Season is produced and sponsored the City of Hayward, the Hayward Chamber of Commerce, St. Rose Hospital, Quick Quack Carwash, Hayward Rotary Club, the Downtown Hayward Improvement Association, the Hayward Area Recreation District, Pacific Gas and Electric Co., the Hayward Unified School District and Eden Area Interfaith Council.