Celebrate 'Light Up The Season' in Downtown Hayward All Day Dec. 3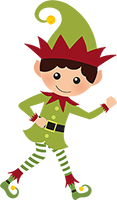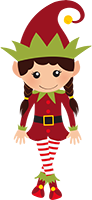 Downtown Hayward will sparkle for the holiday season again this year at the annual Light Up The Season celebration Dec. 3. Downtown merchants will celebrate with sales and holiday treats all day, and from 3:30 to 8:30 p.m. the event will grow to include holiday bands, choirs, dancers, children's rides, an ice-skating rink in City Hall Plaza. Activities in the City Hall Rotunda will include lighting of a huge Christmas tree and the opportunity for kids to be photographed with Santa Claus.
Events will occur throughout the downtown area, with entertainment focused on B Street between Mission Boulevard and City Hall Plaza. Watkins Street, in front of City Hall Plaza, will be closed for the evening. Entertainment in the City Hall rotunda and on the outdoor plaza will include performances from the Dancing Christmas Trees, the Hayward High School Marching Band, Mt. Eden High School Choir and Orchestra, the Youth Orchestra of Southern Alameda County, Mariachi Juvenil, and the New Dimension Chorus.
Children will have an area where they can write letters to Santa, Ms. Claus & Friends will entertain, and there will be face painters and elves scurrying about.
In addition to the traditional tree-lighting countdown in the City Hall rotunda, downtown visitors will enjoy twinkling lights and wreaths on downtown light poles on B Street from Foothill Boulevard to City Hall.
Also, Downtown Hayward merchants will celebrate the annual Light Up The Season celebration with a variety of holiday promotions and discounts. A Downtown Shopping Passport will entitle holders to additional benefits.
Children's activities will include tea cup rides, a holiday train, and the faux ice rink is always a favorite. The Hayward Salvation Army will have its emergency services food truck on hand with coffee and cocoa.
Those who bring an unwrapped toy for the Toys for Kids drive sponsored by the Hayward Fire Department will receive a ticket for a prize drawing featuring a "family fun basket."
The event is sponsored by the City of Hayward, the Downtown Business Improvement Area, and the Hayward Chamber of Commerce, with additional support from the Hayward Rotary Club for the entertainers, and the Bay Area News Group. For more information, call the chamber at 510.537.2424 or go to
www.hayward.org
.
Santa Con Hayward Will Benefit Animal Shelter
The fifth annual SantaCon Hayward will begin at 5 p.m. and will benefit the Hayward Animal Shelter. Participants dress like Santa or Ms. Claus, or other holiday characters, and enjoy contests and prizes at each stop. The event begins at 5 p.m. at eko Coffee & Tea at 1075 B Street, with other stops including the Turf Club, Metro Taquero, Brews & Brats, The Hayward Ranch, and The Bistro. For more information:
www.SantaConHayward.com
.
Add this event to your calendar