Think green while you spring clean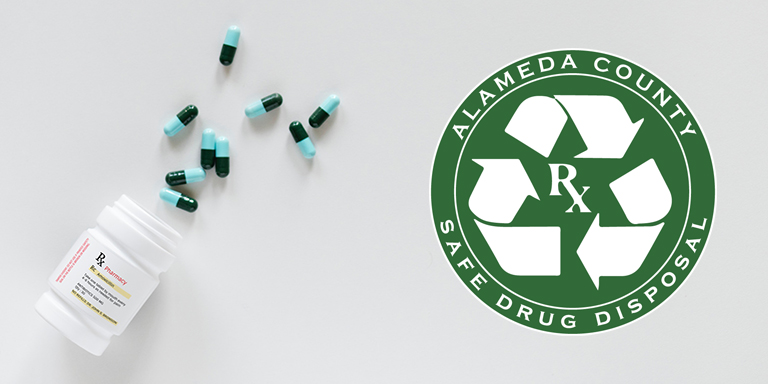 While you are spring cleaning this year, don't forget to safely dispose of unused or expired prescription drugs and other household hazardous waste.
Hayward is one of four cities in Alameda County with its own Household Hazardous Waste Facility.
The Hayward Facility is operated by Alameda County Household Hazardous Waste and located at 2091 West Winton Ave. 
What's OK to bring:
Paint: Stain, Shellac, Solvents, Thinners, Additives, Oil Paint, Latex Paint
Auto: Fuel, Waxes, Batteries, Additives, Motor Oil, Oil Filters, Antifreeze
Garden: Sprays, Fertilizers, Ant Traps, Pesticides, Herbicides, Rat Poison, Gopher Bait
Adhesives: Putty, Caulk, Epoxy, Mortar, Stucco, Uncured Cement Powder, Wood Glue
Electronics: Televisions, Computers, Telephones, Stereo Equipment, Microwaves, Thermostats, Ballasts for Fluorescent Lamps, Digital Clocks & MP3 Players, Digital Cameras, Cathode Ray Tubes
Miscellaneous: Fluorescent Bulbs, Household Batteries, Needles & Other Sharps, Most Prescription Medicine & Drugs, Acids & Caustics, Bleach & Cleaners, Photo Chemicals, Pool Chemicals, Propane
Items that require special packaging:
Needles & Other Sharps - must be packaged in FDA-approved sharps disposal containers that are made with puncture and leak-resistant plastic.
Medicine & Drugs -  old, expired or unneeded prescription and non prescription drugs (Due to legal restrictions WE CANNOT ACCEPT CONTROLLED SUBSTANCES). Pills should be poured out into Ziploc bags (it protects your privacy and lowers our cost ). It's ok to mix all your pills in one bag. Liquids and creams: leave in their original container and secure caps/lids, black out any personally identifying information.
For more information visit our website at: https://www.hayward-ca.gov/services/city-services/household-hazardous-waste-disposal or call 800.606.6006
It's the right choice your kids, your pets, and the environment.