Annual Citywide Clean-up: A Day of Sun, Fun, and Service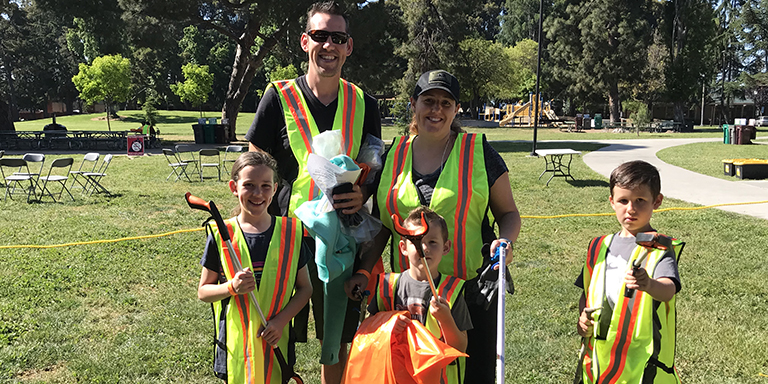 On Saturday, May 12, 2018, the City of Hayward hosted the 35th Annual Citywide Clean-Up Day. Early in the morning, 136 volunteers met at Weekes Park for this annual day of service. The City provided gloves, safety vests, bright orange trash bags, and grabbers to all the volunteers. Residents, students, families, Boy Scouts, Councilmembers, and neighbors came together to collect litter and abandoned debris in various neighborhoods throughout the City. Approximately 65 cubic yards of trash were collected.
Following the cleanup, volunteers enjoyed a City-sponsored BBQ lunch prepared by the Kiwanis Club. Volunteers also received a thank you gifts including t-shirts and reusable shopping bags.
The City hosted a Community Fair during lunch to promote opportunities to participate in City of Hayward strategic initiatives, apply to serve on City Boards and Commissions, learn about a special Book-to-Action immigration mural project, as well as get information on a range of library, health, and other public services.
Mayor Halliday thanked the crowd, and drew names of volunteers who received Oakland A's tickets as door prizes. Attendees enjoyed music provided by DJ TASI, as well as a jump house provided by the Hayward Area Recreation and Park District (HARD).
To recieve more information about upcoming cleanup events and activities subscriber to our mailing list below.