International Women's Day Celebration March 13—Celebrating 100 years of progress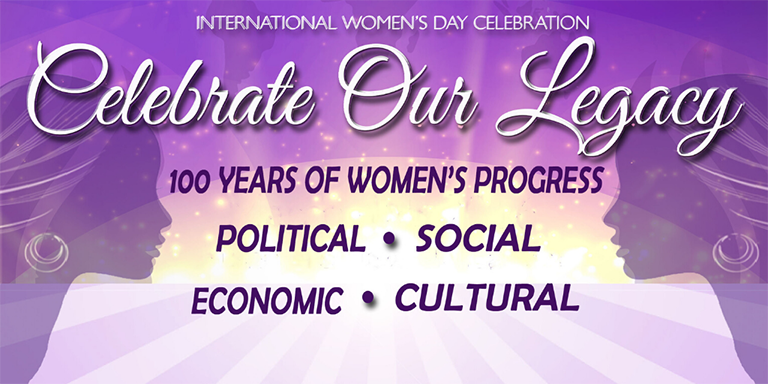 Hayward will celebrate a century of advances by women since ratification of the 19th Amendment with a special International Women's Day event the evening of March 13 at Hayward City Hall.
Since the culmination of the suffrage movement with ratification of the 19th Amendment on Aug. 18, 1920, women have made and spurred tremendous advancements both in the United States and internationally in political rights, social justice, economic empowerment and culture change.
These advances--and advances still to come--will be the focus and context for a special program celebrating women's achievement that will begin at 5 p.m. Friday, March 13, at Hayward City Hall, 777 B Street, with a cocktail hour and international buffet followed by welcoming remarks by Mayor Barbara Halliday.
Following Mayor Halliday, featured speakers will be Patricia Payne, West Regional Leader of Dining for Women, Helen Hutchinson, President of the League of Women Voters for California, Humaira Ghilzai, Founder of the Hayward-Ghazni Sister City, and Nancy O'Malley, Alameda County District Attorney.
Admission is free and advanced registration encouraged.  For more information and to register, visit the International Women's Day Celebration event page on the City of Hayward website.