Council Approves Maple & Main Development
Darin Moriki East bay Times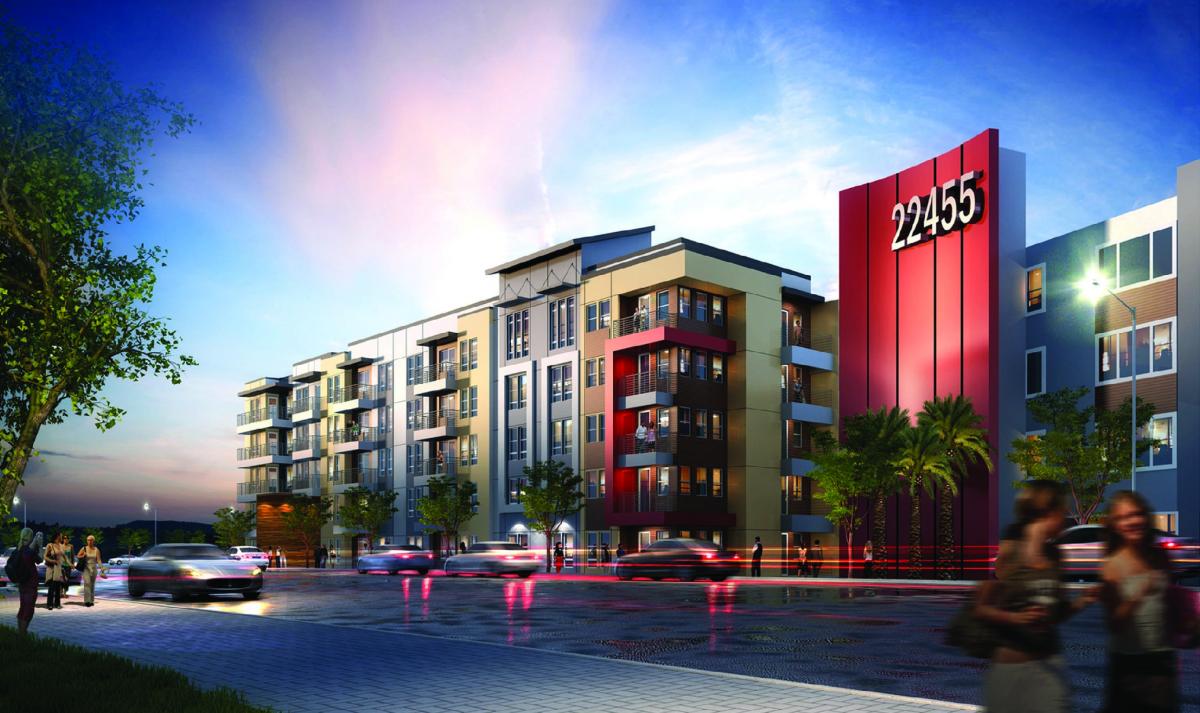 A developer seeking to construct a downtown mixed-use complex with market-rate and affordable apartments and commercial spaces has received permission to proceed.
The Hayward City Council unanimously approved development plans and permits at its Feb. 7 meeting that will allow Bay Area Property Developers, of Hayward, and Klein Financial Corporation, of Palo Alto, to build 240 market-rate and affordable apartments on a 3.36-acre site bound by A Street, Main Street, McKeever Avenue and Maple Court.
"In my mind, there are more positive things than there are negative ones," Councilman Francisco Zermeno said at the meeting.
"The fact that we actually have affordable housing within the complex is something that I think most people don't like to do; they (developers) simply give us the money to go and use it elsewhere. But I think that combination is important," he said.
In all, 48 apartments will be set aside for very low-income families who earn no more than 50 percent of Alameda County's median income, which is $93,600 for a four-person household. That income bracket now ranges from $34,150 for one person to $48,750 for four people.
"Typically when projects come before us, they (developers) pay the in-lieu fees, and you'll see that money set aside for a specific affordable project, and that kind of segregates the affordable units from the mainstream, but this does not do that, and I think that's going to have a tremendous psychological impact on the people who are mixed in with the market-rate housing," Councilman Marvin Peixoto said.
"It's good for them to feel good about where they live and make them feel that they're really a part of the community and not segregated," he said.
The project, called Maple & Main, was sent to the council after the Hayward Area Planning Association and Hayward resident Sherman Lewis asked it to reconsider the city Planning Commission's approval of the five-story complex, which includes 5,571 square feet of ground-floor retail space and a 504-stall parking garage.
Other planned amenities include three open courtyards, a swimming pool, a 3,600-square-foot clubhouse and a 6,460-square-foot rooftop terrace.
A 48,000-square-foot medical office building at Maple and McKeever that once housed Bryman College and Levine Hospital also would be renovated and integrated into the development as commercial space.
Lewis, in his appeal letter to the council, cited a need for Bay Area Property Developers to create "a good place for a walking-oriented, multi-modal social hub" by moving some of the proposed retail or commercial space from Main Street to Maple Court and contributing money to planned sidewalk improvements at A and Main streets.
Developers, in response to Lewis' complaint, will contribute $10,000 that will go toward about $150,000 in traffic-calming projects at A and Main streets, including curb extensions at all four intersections that "narrow the pedestrian crossing and also reduce vehicle speeds, especially for vehicles making right or left turns," said city transportation manager Fred Kelly. Those upgrades were originally outlined in ongoing community plan updates for downtown, he said.
If developers are unable to move a large redwood tree on the property to another part of the site, they will be required to contribute those tree-moving costs, or about $75,000, to the intersection improvements.
"We honestly do believe it (street improvements) is in the best interest to the developer and the city, because this is better connecting the downtown to this project," Otis Ogata, of Hayward Area Planning Association, told the council.
"When you assist walking pedestrians to and from this site, it really makes it attractive to people wanting to use other modes of transportation beyond a personal automobile," he said.
About 2,400 square feet of retail space will be moved from Main Street to Maple Court.
"By taking the retail and putting it on Maple Court, we're connecting it to already existing retail and not interfering with traffic on Main Street, so when you bring more people to Maple Court, you don't have to worry about them getting in the way of the cars crossing Main," said Amber Collins, also of Hayward Area Planning Association.
The proposed Maple & Main project also will include a shuttle for residents to the Hayward BART station, 24 electric vehicle charging spaces and "unbundled" parking that charges flexible rates for spaces based on use, said Bay Area Property Developers Vice President Blake Peters.
"Getting people out of their cars so they either don't use them during the day or don't need them at night when they come home is really the biggest thing that we can possibly do," Peters told the council.