New main library to open Sept. 14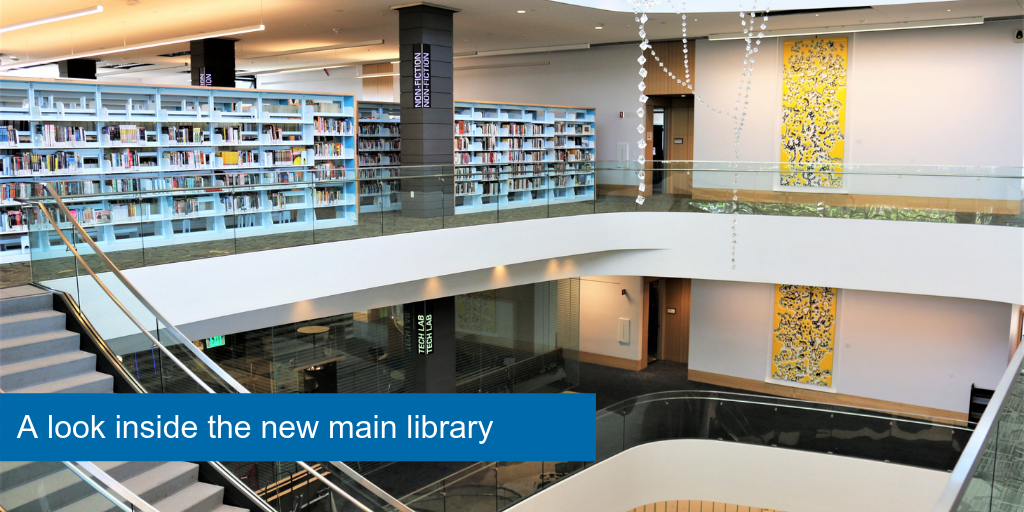 Hayward's new 21st Century Library and Community Learning Center will open its doors for regular operations and a community open house at 10 a.m. on Saturday, Sept. 14.
Construction of the new main library at 888 C Street and Heritage Plaza on the site of the old main library is being financed through the Measure C half-cent sales tax passed by Hayward voters in June 2014.
Together, the new library and plaza are setting a new standard for environmentally sustainable design in public projects.  The building will be a net-zero-energy facility, meaning it will be 100-percent energy self-sufficient.  And it will be powered by 100 percent carbon-free sources of electricity.
To conserve drinking water, the new library and surrounding facilities will capture and store rainwater in a cistern beneath the location of the old main library for future non-potable uses, such as flushing toilets and irrigation.
Once fully operational, the new three-story, 58,000 square-foot library will house 50 percent more books and other materials than its predecessor, 53 additional computers available for public use, a Makerspace featuring 3D printers, robotics and textiles, a digital media lab, multiple community meeting rooms, a café, and a Homework Support Center in the children's library.