Grant Money Available for Community Projects
The Community Stewardship Grant program provides funding for community projects that protect creeks, wetlands and the bay in Alameda County. The grant awards are between $1,000 and $5,000 per project and the total available budget is $25,000. The grant program is administered by the Alameda County Clean Water Program. Deadline for submissions is April 12, 2017.
Download the Application Packet 
"Creeks, wetlands and the Bay are threatened by a lot of pollutants—from litter to automotive and garden chemicals that get washed into storm drains. One of the best ways we can protect our local waterways is by tapping into the experience, enthusiasm and creativity of groups right here in Alameda County, with the help of our annual Community Stewardship Grant program," explained Clean Water Program Manager Jim Scanlin.
Eligible applicants include teacher and student groups, youth organizations, homeowners associations, community and environmental groups and other non-profit organizations. Activities range from creek and wildlife habitat restoration, to litter cleanups and public education. Projects focused on educational outreach typically promote stormwater pollution prevention practices such as litter and toxics reduction and proper automotive care. Outreach methods include art projects, events, trainings, videos and printed materials, among others.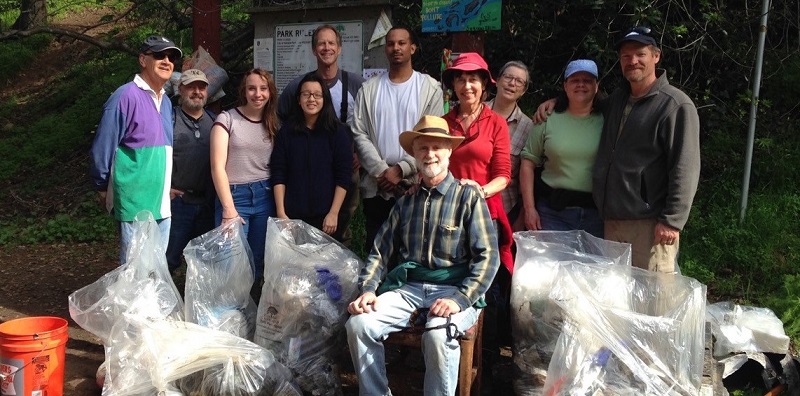 In place for more than 20 years, the Community Stewardship Grant program has funded well over a hundred grassroots projects. Examples of projects funded in recent years:
Earth Team worked with students at San Lorenzo High School to plan and conduct two campus beautification events, including a trash assessment, litter cleanup and tree planting.
Friends of Sausal Creek helped volunteers at 15 creek and watershed sites organize workdays, field trips, public "in-the-creek" cleanups, and trail stewardship events, drawing 1,283 participants in one year.
Golden Gate Audubon engaged seven East Oakland elementary school classes in learning about watersheds, wildlife and stewardship through classroom lessons and field trips.
​For more information about the Clean Water Program Community Stewardship Grants and projects funded in the past, and to download an application packet, please visit www.cleanwaterprogram.org/grants.
About the Clean Water Program
Made up of agencies from around Alameda County, the Clean Water Program has been working since 1991 to facilitate local compliance with the Federal Clean Water Act. Member agencies include the cities of Alameda, Albany, Berkeley, Dublin, Emeryville, Fremont, Hayward, Livermore, Newark, Oakland, Piedmont, Pleasanton, San Leandro and Union City, the County of Alameda, the Alameda County Flood Control and Water Conservation District, and the Zone 7 Water Agency.
The Program reaches out to residents and businesses throughout the county, helping people understand the importance of clean and healthy waterways, and what role each of us plays in protecting local creeks, wetlands and the Bay. The Program inspires residents to do their part to prevent water pollution during their everyday activities like gardening, household cleaning, and keeping their cars in good shape. The Program helps business owners and managers understand water pollution prevention regulations that affect them, and adopt best practices to stay in compliance.
For more information about the Clean Water Program visit www.cleanwaterprogram.org