Saturday / 2:00 PM
Puppet Arts Theater Company
Weekes Branch Library
Add to Calendar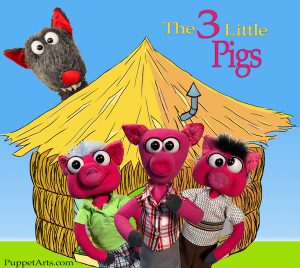 Kick off the first day of the Summer Reading Challenge! The Puppet Arts Theater Company will present their hilarious version of the Three Little Pigs!
Three pigs strike out on their own looking to have fun and adventures. But first, they must build houses for themselves. Straw, sticks, bricks, and a huffing and puffing Big Bad Wolf add up to hilarity and mayhem in this adaptation of the classic story, "The Three Little Pigs."
This program is free, and open to children of all ages and their families. Questions? Email Kavita or call 510-293-5366. 
Weekes Branch Library
27300 Patrick Avenue
Hayward, CA 94544