YFSB counselors provide crisis intervention and referral services for those experiencing a personal or family crisis. Crisis intervention is not a stand-alone "program," but is a service provided by the entire counseling staff regardless of their assigned program. Crisis intervention services cover a variety of situations.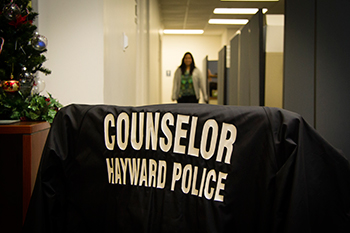 Common crisis services include:
Stabilizing family conflict when youth are exhibiting high risk behaviors including running away from home and high conflict relationships with parents.

Grief counseling and support in the immediate aftermath of trauma.

Safety planning to support those who might be a danger to themselves or others.

Assisting police officers during the investigation of suspected child abuse to minimize the re-traumatization of the victim during the investigative process.
After the crisis is stabilized, follow up services and individually tailored behavioral "tools" are offered by YFSB counselors to help the individual and the family cope successfully with this and future stress.
Crisis services are available on a drop-in basis or by telephone.
For life threatening emergencies, call 9-1-1.
YFSB Location:
300 W. Winton Ave
Hayward, CA 94544
510.293.7048
YFSB Business Hours:
Monday - Thursday, 9:00 a.m. - 7:00 p.m.
Friday, 9:00 a.m. - 5:30 p.m.