Hayward is committed to assisting its residents with their housing needs. Our goal is to expand access and choice for residents and protect their rights to quality homes that are affordable, safe, and healthy.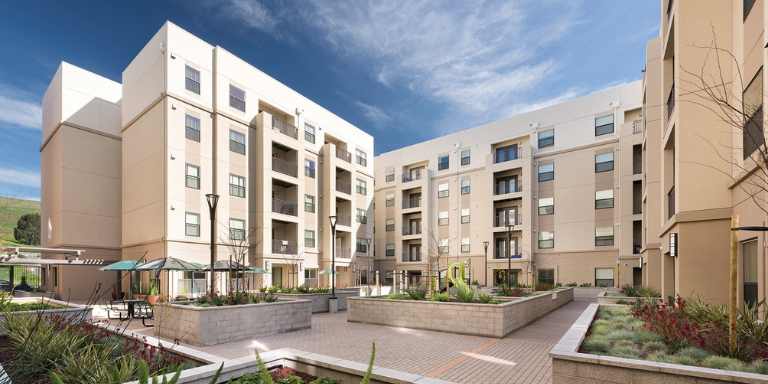 Staff will still be available to assist the public by phone and e-mail. Housing Division staff can be reached directly at (510) 583-4454. Para español llamar (510) 583-5547.
---
Meet our team of  of housing specialists and learn more about our goal to provide affordable housing opportunities for City of Hayward residents.
The purpose of the Housing Navigation Center is to help address the City's homelessness crisis. The center is located on City-owned land at the corner of Depot Road and Whitesell Street. 
Find out more about the Navigation Center →
Home ownership is likely one of the largest purchases of your lifetime. Learn more about finding, financing, purchasing, maintaining, refinancing, and selling a home.

Learn more about your rights and responsibilities as a mobile home owner or renter. 

We encourage investment in local residential rental housing by allowing landlords to make fair return on real estate investments while protecting the welfare of residents who are tenants.