COVID-19 Response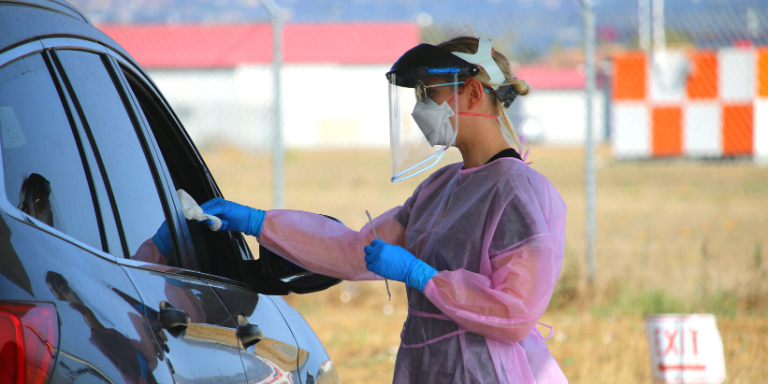 Established the first city-initiated free COVID-19 Testing Center in the country on March 23.  Open Monday through Friday, the Center provides testing to anyone age 12 or older, regardless of place of residence or immigration status.  www.hayward-ca.gov/covid-19-testing
Organized a weekly drive-up No-Contact Food Distribution Program.  Launched on May 7 in partnership with Alameda County Community Food Bank, the program operates from 11 a.m. to 1 p.m. or until supplies run out every Thursday.
Procured and distributed tens of thousands of masks to local essential businesses and day laborers to help keep employees and customers safe early in the pandemic before suitable face-coverings became more widely available.
COVID-19 Testing Center
On March 23, 2020 Hayward Fire Department (HFD) established the nation's first free, city-mobilized COVID-19 drive-up testing site – just 12 days after declaration of a local emergency over the emerging global pandemic.
No-Contact Food Distribution
We have partnered with Alameda County Food Bank, Chabot College, Hayward Area Park and Recreation District, and Hayward Unified School District to bring free, no-contact food distribution to Hayward community members. 
Learn more about the distribution
Call For Volunteers: No-contact Food Distribution Center
When disaster or emergencies strike, the Hayward community steps up looking for ways to help. The Emergency Volunteer Center (EVC) is a program we use to help coordinate those volunteers.