Applications being accepted for Hayward special event funding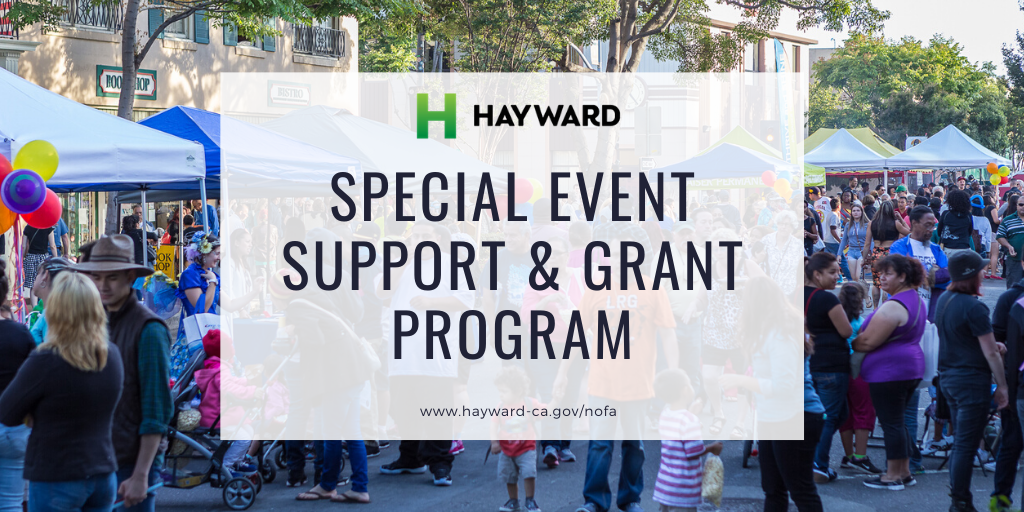 The Hayward Economic Development Division is inviting applications for City funding of special events from Hayward community, cultural and business organizations.
The funding program is intended to provide cultural enrichment, promote economic vitality and enhance community identity and is geared toward supporting events designed to encourage inclusion and celebrate the diversity of the Hayward community.
Funding will be awarded in April based on adopted Special Event Support and Funding program guidelines—with up to $10,000 available for New Events, up to $7,500 for Classic Events that have taken place for at least five consecutive years, and up to $5,000 for Signature Events that have taken place four or fewer years consecutively.
For more information, go online to the Notice of Funding Availability on the City of Hayward website.  For a downloadable .PDF copy of the application for a Special Event grant, click here, or call Catherin Ralston at (510) 583-5542 or Suzanne Philis at (510) 583-5545, or visit the Economic Development Division on the 4th Floor of City Hall, 777 B Street.
The application deadline is 5 p.m. Tuesday, March 31.