Black History Month
Nestled in the heart of the very progressive bay area, Hayward has always been a richly diverse community. We draw strength from that diversity and celebrate it daily. That is why during this Black History Month we will be featuring stories celebrating the achievements of African American residents and recognizing the central role of African Americans in our community's history and future.
From Russell City and the world famous blues musicians who frequented the Country Club to 'Moonlight' and beyond, Hayward has been home to many individuals who have put their stamp on the world and those who continue to fight for equal rights and unity for the entire nation. Below we have a few examples of what is planned for the month of February.
RUSSELL CITY AND THE RUSSELL CITY BLUES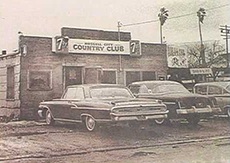 Russell City was founded in the mid-1800s by a Danish immigrant who gave sancutuary to African Americans before and after the Civil War. From the 1940s through the 60s Blues clubs flourished and Blues musicians from all over the country flocked to Russell City to play venues such as the Country Club. Blues legends from Ray Charles to Big Mama Thorton, Bobby Webb, and T Bone Walker all frequented the area.
MISS BLACK HAYWARD PAGEANT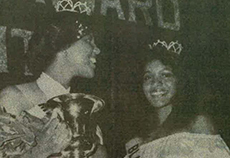 The brain child Stan Murphy, the Miss Black Hayward Pagent began in the mid 1970s as a pageant for African American girls who attended Hayward High School. That was changed after Hayward resident Gloria Grant Wilson became involved. She was passionate about the pageant and felt that it should be opened to all of the young African American girls in Hayward, so that is what they did. The new pageant ran from 1977 through 1980.
MAHERSHALA ALI
Mahershala Ali was raised in the East Palma Ceia area of Hayward and attended Mt. Eden High School. He has been making headlines this awards season as part of the cast for not one but two groundbreaking movies, "Moonlight" and "Hidden Figures". At the Screen Actors Guild Awards in January Ali, a Muslim American gave an extremely moving acceptance speach calling for love and understanding during these highly tumultuous political times in the United States.
MS. FREDDYE DAVIS
Ms. Davis was born in Birmingham, Alabama. She became active in the Civil Rights Movement and the NAACP and had the pleasure of marching with Dr. Martin Luther King Jr. in Birmingham. She held the position of Branch Secretary for the Hayward NAACP Branch, before becoming president of the Hayward branch in 2001. Today Ms. Davis holds the President's seat in the Hayward Couth Alameda County NAACP.