Sunday / 10:00 AM
Take a Ride in a Boeing B-17
Hayward Executive Airport - APP Jet Center FBO (KHWD)
Add to Calendar
MISSION DETAILS:
The spectacular B-17 flight experience includes 25-30 minutes of flight time!
Experience the sights, sounds and viewpoint that our WWII heros saw during combat over 70 years ago!
Ground tours will start following each days flights. So bring the entire family out to experience history in flight!
ABOUT THE B-17:
The B-17 is a WWII legend for its ability on many occasions to return her crew to base despite extensive battle damage. The Flying Fortress became mythical for its proven toughness and durability.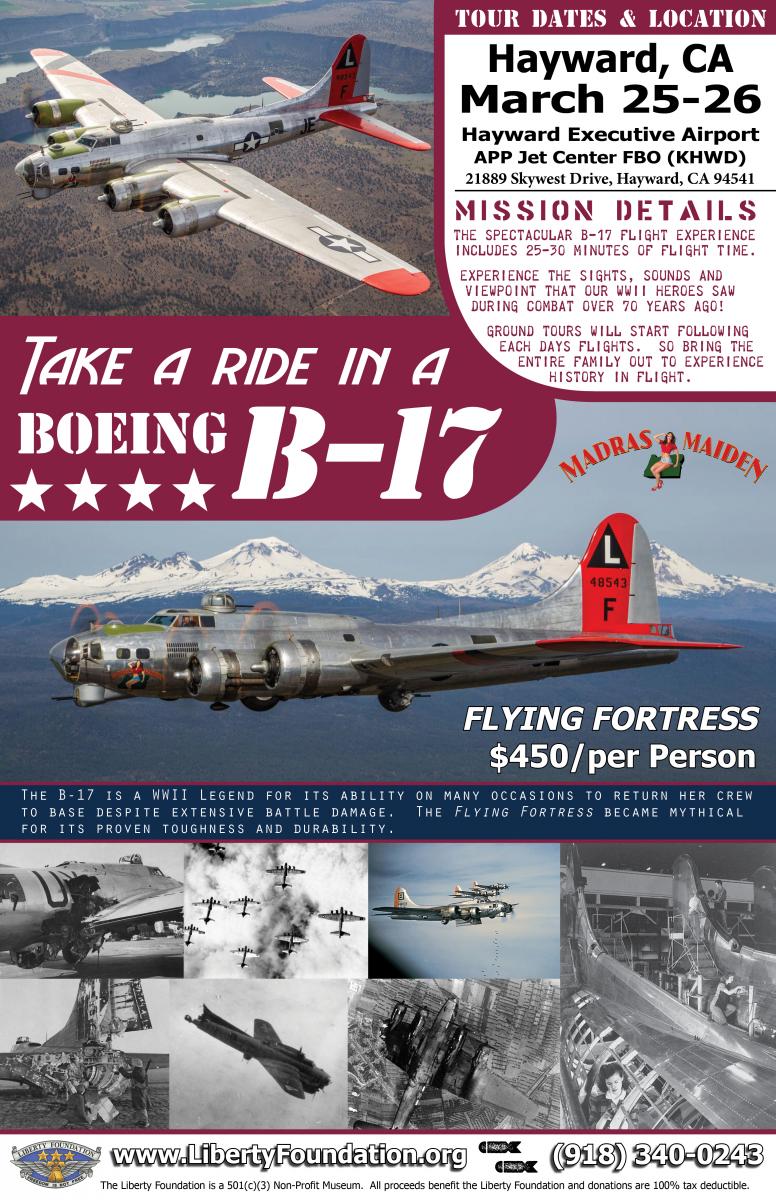 Registration Details:
Flying Fortress flights: $450 per person.
Ground tours will begin at 3:30 p.m.
Hayward Executive Airport - APP Jet Center FBO (KHWD)
21889 Skywest Drive
Hayward , CA 94541
918.340.0243