Census 2020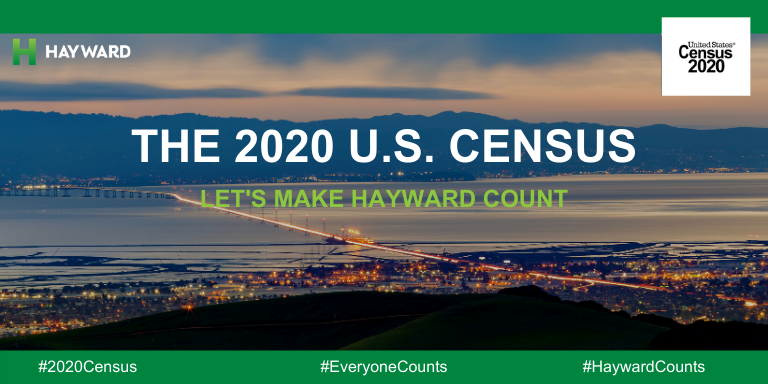 The U.S. Census population count that takes place every 10 years is an important way to make sure our voices are heard in Congress and that we receive our share of federal health, housing, education and transportation funding.
Between March 12 and March 20, households across the country are scheduled to begin receiving U.S. Census Bureau mail with instructions on how to complete the 2020 Census questionnaire online, by phone or by mail.
Please participate by completing the questionnaire. From May through July, Census workers will visit households that haven't responded to the 2020 Census to help ensure a complete count. 
Complete the 2020 Census Online
In an effort to limit exposure and slow the transmission the COVID-19 novel coronavirus, most census workshops and questionnaire census assistance centers have limited their hours or been postponed.
Hayward Counts Census Art Contest: 
The City of Hayward, Hayward Unified School District, and Chabot College are excited to partner on this citywide art contest to get the word out about the importance of completing the 2020 Census.
Art will be judged in three language categories: English, Spanish, and Other Languages.  There will be winners in four age categories: 9 and younger, 10-13, 14-17, and 18 and over. 
Census Fact Sheets
General information:
2020 Census and Confidentiality Fact Sheets: