Updates and Response Information:
UPDATE AS OF: Jun. 15 2021:
Effective, June 15, 2021, new Health Officer Order 21-01a aligns the County with the restrictions, terms, and conditions imposed on individuals, businesses, and activities by the State's Public Health Officer Order issued on June 11, which means no more physical distancing, no more capacity limits on businesses, no more county tiers, and relaxed mask guidance. 
Cal/OSHA Emergency Temporary Standards FACE COVERING ORDER ALAMEDA COUNTY UPDATES
COVID-19 is the name of the novel coronavirus that is responsible for this outbreak. Coronaviruses are a family of viruses that typically cause mild respiratory infections like the common cold but also more severe (and potentially deadly) infections. They are zoonotic diseases, meaning they are transmitted between animals and people.
In the interests of public health and controlling the spread of COVID-19, the City of Hayward is taking steps that include the modification or limiting of non-essential City services or access to certain facilities.
HFD worked diligently to partner with Hayward Police Department and several community organizations, including United Ambulance, Chabot College, and Global Support and Development and nonprofit La Familia, to support the testing site operationally.
During a disaster or other emergency, we will activate our Emergency Volunteer Center (EVC) to provide a way for community members to help out and to manage volunteer efforts.
We have received an outpouring of support from Hayward community members looking to help during the COVID-19 pandemic. In response, we have launched the Hayward Community Relief Fund.
We have a partial list of resources available to the public. We will update this page daily as additional resources become available. If you need assistance accessing these resources, please call the City's COVID-19 information hotline: (510) 583-4949, or 211 for assistance in multiple languages.
Video Information from the Centers for Disease Control and Prevention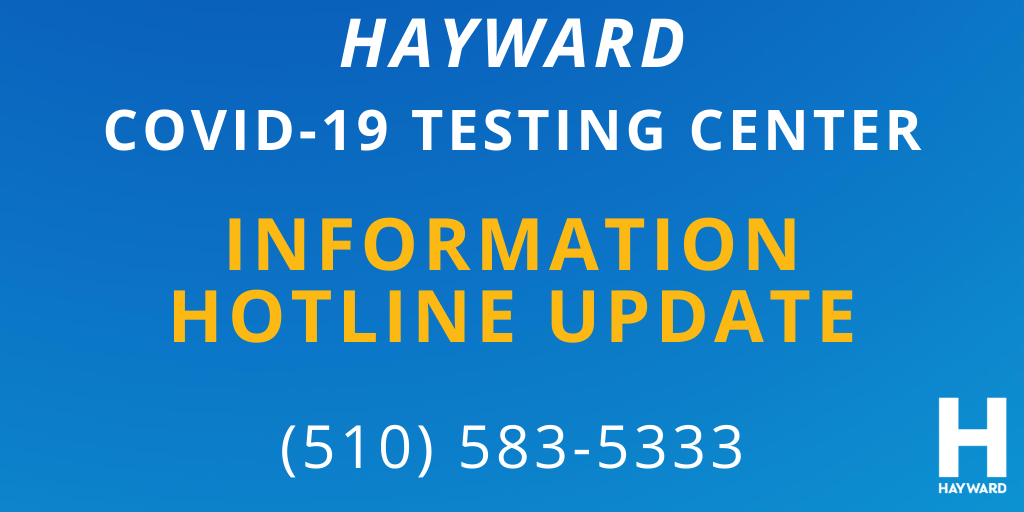 Other Hayward Coronavirus Testing Centers
Partner Agency COVID-19 Information